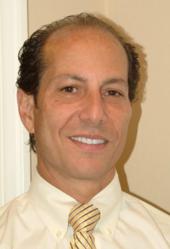 In today's internet driven world, it is critical to have a readily available source of information for both existing and potential new patients,
Kenilworth, NJ (PRWEB) September 21, 2011
Kenilworth cosmetic and implant dentist, David M. Klugman, DMD has announced the launch of a new, patient-focused website created by dental website design leader, ProSites, Inc. The website contains many interactive features including patient educational videos and a Smile Analysis feature that help patients make better informed decisions about their oral health. The website also utilizes extensive search engine optimization techniques to reach patients and local consumers who are searching for relevant information about Cosmetic Dentistry as well as Dental Implants in Kenilworth, New Jersey.
According to Dr. Klugman, "In today's internet driven world, it is critical to have a readily available source of information for both existing and potential new patients. New patients want the ability to "check out" the office before they commit to calling for their first appointments. That way they feel more comfortable when they arrive and are warmly greeted with familiar faces. On our web-site, patients also have the opportunity to view actual case photos of work done in our office. The web-site also answers many questions new and existing patients may have prior to their appointments, thereby leading to a stress free experience."
Current and prospective patients now have access to information about providers, educational videos, before and after photos of dental procedures, and other informative content when they visit the website.
Dr. Klugman also uses his website to educate the community on the importance of oral health. The website includes a links page with informative resources as well as a frequently asked questions page with topics ranging from oral hygiene to Cosmetic Dentistry in Kenilworth.
"Our web-site provides users with the ability to ask questions of our office staff. These may include treatments offered, insurance coverage issues, payment plans and options, office hours and appointment requests to name a few. There is a link to our dental lab so patients can see that our office uses the most highly skilled, ISO certified laboratory (one of two in the entire country). Our crown and bridge work utilizes only 54% gold (high noble metal), or all porcelain crowns where appropriate. We are always available to answer any questions our patients may still have after viewing our site and links. It is our sincere hope that our website and links create a sense of comfort and a source of information to all who utilize it. We hope our website is inviting to new and established patients and serves to make office visits and treatment as seamless, warm and stress free as possible." said Dr. Klugman.
About David M. Klugman, DMD, PA:
David M. Klugman, DMD, PA is dedicated to serving the residents of Kenilworth, NJ and the surrounding areas including Springfield and Westfield. Dr. Klugman and his father, Dr. Samuel Klugman before him, have been part of the Kenilworth community for nearly 65 years providing high quality, comprehensive dental care. As a cosmetic and implant dentist, Dr. David Klugman was awarded a Fellowship in the Academy of General Dentistry (F.A.G.D.). He is a member of the American Dental Association, The New Jersey Dental Association, The Academy of General Dentistry and the Union County Dental Society. Dr. Klugman is the Director of the Newark Beth Israel Hospital Department of Restorative Dentistry and is an active attending dentist on staff at The Newark Beth Israel Medical Center. He also serves as the Treasurer of the Dental Department's Executive Board and is a member of the Dental Residents Selection Committee.
Dr. Klugman is also member of the Bear Brooke Study Club as well as the Kuwata Pan Dent Study Club, both organizations dedicated to continuing dental education and excellence. For nearly 25 years, Dr. Klugman was a member of The Kenilworth Rotary Club and was a recipient of The Paul Harris Fellowship Award.
For more information, please visit their website klugmanfamilydental.com.