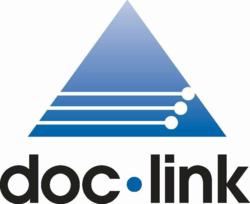 Brandt Morrell, President and COO of Altec states, "WennSoft users leave the Conference armed with indepth knowledge about how doc-link, which is tightly integrated to both Dynamics GP and WennSoft, can increase their company efficiencies."
Laguna Hills, CA (PRWEB) September 21, 2011
Altec Products, Inc., announced today their Gold Sponsorship of the WennSoft Synergy User Conference October 3 -7, 2011 in Milwaukee, WI. This unique conference is exclusively devoted to WennSoft end users and 10+ year customers, and embraces the spirit of their community: users helping users by sharing their business challenges and how they are using the Dynamics and WennSoft solutions to drive efficiencies and to effectively manage their business.
Altec's doc-link Document Management Suite for WennSoft is a solution that electronically captures, workflows, routes and archives business documents and reports to reduce handling costs and improve communication. Combining best practices, state-of-the-art technology, and sound implementation methods into an affordable package has made doc-link the document management choice among WennSoft software users.
Brandt Morrell, President and COO of Altec states, "This is one of our most important events of the year. WennSoft users leave the Conference armed with indepth knowledge about how doc-link, which is tightly integrated to both Dynamics GP and WennSoft, can increase their company efficiencies and reduce operating costs. This face to face time with the WennSoft community has proved invaluable in building a powerful and respected user community over the years."
The recent 2.7 release of doc-link offers enhancements that improve the user experience, as well as simplify the configuration and installation processes. All end-user functionality is now consolidated in the doc-link Smart Client, featuring a modern look and feel with simplified indexing and automated triggers that streamline the movement of documents through workflow. Users can approve documents from email on a mobile device, providing greater efficiencies and flexibility in workflow processes.
One joint customer is the Oscar W. Larson Company, who has been has been serving the Midwest for over 60 years as a leader in full service petroleum and fluid handling equipment contracting. With over 200 employees, Oscar W. Larson is uniquely qualified to provide comprehensive solutions for all its project needs.
Being a user of doc-link by WennSoft, Oscar W. Larson's paperless business environment has resulted in significant benefits, including faster company billing to customers, elimination of the need to enter information twice and easy access to standardized, company-wide information regarding job closings.
Where in the past, collections personnel would have to pull work orders to accurately answer customer requests, they can now access the information right on their computers and manage customer relationships in a more professional manner. "Our employees can get everything they need right when they're on the phone with the customer, and answer questions and resolve matters quickly," says Bill O'Brien, controller of Oscar W. Larson.
O'Brien is particularly impressed with the workflow improvements that doc-link provides. Once an invoice is entered into the system, for example, the document is immediately accessible to other employees and "can't be lost," he says. The program's Event Manager Utility sends out notifications when needed (such as when a project is completed and billing needs to take place), alerting the appropriate person that further action is necessary.
"All of our supervisors use the Workflow Supervisor to make sure everything is being moved through the system," says O'Brien. "This ensures that everything is taken care of within the allotted timeframes."
WennSoft users are invited to attend two of Altec's Breakout sessions. "Are you Drowning in Paper? Catch the Wave with doc-link™, Integrated Document Management for WennSoft" – an educational session to learn how you can go paperless and work leaner, faster and more effectively. The second session is titled "doc-link™- Document Imaging & Workflow Solutions" – where users will learn the benefits of doc-link and listen to live customer testimonials.
About Altec
Altec is a leading provider of Integrated Document Management (IDM) solutions to mid-market companies. For more than 25 years, Altec has provided a wide range of accounting-centric paper to paperless solutions including its flagship product, doc-link™, which enables companies to capture, archive, workflow and route structured and unstructured documents to customers, employees and vendors. Altec's comprehensive solutions include IDM, output management, MICR check disbursement and paper documents that serve more than 13,000 customers worldwide. Altec enjoys strong, collaborative partnerships with ERP and BMS solution providers such as Epicor Software, Microsoft Dynamics, Sage Software and SAP to provide the most comprehensive, integrated enterprise document management solution to the SMB market. Altec delivers its IDM solutions through a global network of authorized partners in more than 60 countries throughout the Americas, EMEA and Asia Pacific. Visit Altec at http://www.altec-inc.com, or call April Blankenship at 1-800-997-9921.
###