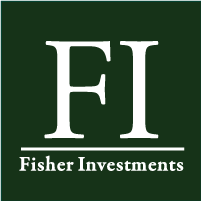 Woodside, CA (PRWEB) September 29, 2011
The first week of October marks a busy week, as Fisher Investments recruiters will visit four college campuses over three days. This period marks the height of the college recruiting season for the growing investment firm.
The schools on the schedule include Washington State University, Santa Clara University in California, University of Idaho, and University of Utah. This provides a unique opportunity for students to meet face-to-face with representatives of the investment advisory firm.
The campus recruiting season itself tends to be packed into short segments, but this marks one of the busiest times for the recruiting staff. Recruiters have scheduled visits to nearly a dozen Western US schools this campus recruiting season, spanning well into the Spring of 2012. The goal is to introduce potential candidates to a variety of entry level positions and conduct first round interviews.
Candidates can also view job descriptions and apply online for current opportunities directly on the Fisher Investments career website. This site is kept current on all job openings, while the campus recruiting efforts will focus primarily on the entry level positions.
About Fisher Investments
Founded in 1979, Fisher Investments is an independent, privately-owned money management firm with more than $44 billion (as of 6/30/11) under management. Fisher Investments maintains two principal business units, Fisher Investments Institutional Group and Fisher Investments Private Client Group, which serve a global client base of diverse investors. Fisher Investments' clients include over 100 large institutions and over 25,000 high net worth individuals. Founder and CEO Ken Fisher has written the Forbes "Portfolio Strategy" column for 27 years, has written 7 books on investing and personal finance (4 of which are bestsellers), and was recently named by Investment Advisor magazine as one of the 30 most influential industry individuals in the last 30 years (Thirty for Thirty, May 2010). For more information visit http://www.fisherinvestments.com/.
###