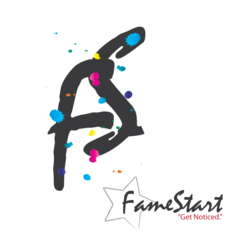 ...the best place for creative talent...
(PRWEB) September 15, 2011
FameStart offers a unique and powerful service that connects people based on complementary talents, ideas, and resources. It is ideal for creative professionals looking to connect with one another as well as companies, groups, and individuals looking for talent.
Talents range from art, design, cooking, and entrepreneurship, to modeling, photography, performing arts, and writing – among many others. Those looking for talent, whether a company, group, organization, or individual, have 24/7 access to a top notch database of talent. Users are automatically connected with each other through a unique matching algorithm and can communicate with each other on the website.
While the site is in its final stages of development, the company is offering exclusive early access to new content as well as a free lifetime subscription to the site. All you have to do is let them know you are interested by entering your email address here. You won't be put on a mailing list and your email address is kept confidential. So check out the site to learn more and take advantage of the special offer. Any questions or comments are welcomed by the FameStart Team - so feel free to send an email.
###