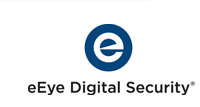 We help organizations more easily manage PCI compliance without sacrificing other important IT security practices
Phoenix, AZ (PRWEB) September 14, 2011
eEye Digital Security, a provider of IT security and unified vulnerability management solutions, will exhibit at the PCI SSC 2011 North American Community Meeting at the Westin Kierland Resort and Spa in Scottsdale, Arizona, September 21, 2011.
The PCI Security Standards Council's annual community meetings provide an exclusive opportunity for Participating Organizations (PO), Qualified Security Assessors (QSAs), Approved Scanning Vendors (ASVs), PIN Transaction Security (PTS) produce providers and Payment Application QSAs (PA QSAs) to come together and gain the latest insight into current and future Council programs and resources. Each session provides extensive opportunities for questions and answers with representatives from each of the payment brands.
eEye invites conference attendees to explore the Company's latest innovations, demonstrated at Table 27 in the Trailblazer Ballroom. eEye's newly released Retina CS 2.5 Management solution will be on display as well as add-on modules for managing PCI compliance and other regulatory reporting requirements.
Retina CS is the only unified vulnerability and compliance management solution that integrates security risk discovery, prioritization, remediation, and reporting into a single, web-based console. eEye's Regulatory Reporting Packs for PCI and other regulations such as HIPAA, SOX, GLBA, NIST, and many others map vulnerabilities to specific regulatory mandates. Regulatory Reporting Packs also provide an integrated data warehouse and business intelligence for executive and operational views into overall compliance standing.
"We help organizations more easily manage PCI compliance without sacrificing other important IT security practices," said Brad Hibbert, eEye VP Strategy. "Maintaining compliance is notoriously time-consuming and expensive, which is why we offer Regulatory Reporting Packs for PCI and other mandates. eEye solutions alleviate these burdens by allowing IT security teams to centrally monitor and measure compliance standing on an ongoing basis from the same console used to manage and measure enterprise-wide vulnerability risk."
At the event, eEye will encourage attendees to take advantage of several free, online resources that the company provides to the IT security community. Retina Community is a free vulnerability scanner for up to 32 IPs, now being used by thousands of organizations. Zero Day Tracker provides a catalogue of the newest zero-day vulnerabilities, instructions for quick remediation, and a historical record of past vulnerabilities. eEye's Vulnerability Expert Forum (VEF), hosted by Maiffret and the eEye Research Team, is a popular monthly webinar attended by hundreds of IT security professionals seeking insight and information on recently announced critical vulnerabilities from Microsoft and other software vendors.
About eEye Digital Security
Since 1998, eEye Digital Security has made vulnerability and compliance management simpler and more efficient by providing the only unified solution that integrates assessment, mitigation, protection, and reporting into a complete offering with optional add-on modules for configuration compliance, regulatory reporting, and integrated patch management. eEye's world-renowned research and development team is consistently the first to uncover critical vulnerabilities and build new protections into our solutions to prevent their exploit. Thousands of mid-to-large-size private-sector and government organizations, including the largest vulnerability management installations in the world, rely on eEye to protect against the latest known and zero-day vulnerabilities. More at eeye.com.
###