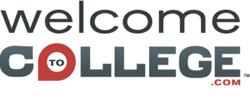 I plan to use the scholarship to help with upcoming college visits and purchase a new laptop for my college experience.
Dayton, OH (PRWEB) September 14, 2011
As part of the back-to-school season, Welcome to College has picked three high school seniors for their summer scholarship giveaway. Emma Stumpf, of Chaminade Julienne High School in Dayton, Ohio, Chris Santella, of Rochester Adams High School in Rochester Hills, Michigan, and Jessie Quinn, of Assumption High School in Louisville, Kentucky were picked at random last month from the website's pool of active users. Each winner will receive his or her scholarship in person, beginning Thursday, September 15.
"We are thrilled with the winners drawn. Each hails from a different background, with different interests and aspirations, and all have, in some way, acted as pioneers for Welcome to College," said Justin Bayer, founder of Welcome to College.
Emma Stumpf, winner of the $2,500 grand prize, is a member of student council, the environmental club and key club, as well as an Eagle Ambassador and a varsity volleyball player. Her love for math and science will take her into the Biomedical Engineering field. "My family and I jumped up and down when we found out I won the grand prize," said Stumpf. "I plan to use the scholarship to help with upcoming college visits and purchase a new laptop for my college experience."
Jessie Quinn will study Advertising or Graphic Design in a big city school. She plans to study abroad in Spain as part of her mission to master the Spanish language, and eventually, travel the world. Chris Santella, the oldest of six, is captain of the cross-country team and a member of the Robotics Club. He has visited six colleges, and decided to study Engineering or Computers.
The scholarship giveaway was part of Welcome to College's summer road tour, a two-week trip to some of the most visited East Coast colleges. Before the tour launched, users voted on which schools the team and Marv, their mobile automated research vehicle, should visit. As a thank you to the winners for participating in the summer tour, Marv will deliver the scholarships to their respective schools in Dayton, Louisville, and Rochester Hills.
"We will continue to offer ongoing scholarship sweepstakes as a way to give back to the people driving our site—the students," said Bayer.
This month Welcome to College is taking Marv to NACAC's 67th National Conference in New Orleans, Louisiana. To read more about Marv and the team, visit welcometocollege.com.
###