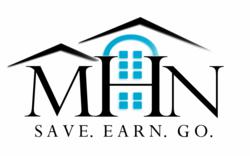 We are delighted to help people find discount hotel deals at mhnsaves.com. Its our passion to help people Save Earn. Go., says co-founder Vinit Mody
Columbia, MD (PRWEB) September 15, 2011
MHNSAVES.COM is a new entrant to the online travel industry providing competitive rates and service to consumers. In an effort to target the "older" generation, more specifically the senior and baby-boomer market, MHNSAVES.COM collected hotel discount rates offered to the "older" generation in a study that compared MHNSAVES.COM discount rates with top competitors Expedia®, AARP® and hotel brand sites, and also took in to account AARP discounts they would receive by booking with the respected channel.
After reviewing the study results, MHNSAVES.COM saved their customers approximately 20% more for both Marriot Residence Inn and the Hampton Inn in Miami, FL as compared to Expedia or AARP. When comparing study results against hotel brand sites, MHNSAVES.COM saved their customers approximately 2%-6% more. MHNSAVES.COM has demonstrated that their rates are far superior and gives consumers the best value in booking the cheapest hotel rate possible.
Options for consumers looking to book hotel rates at a discount price are plentiful. Senior citizens and baby-boomers have the advantage gaining additional discounts when booking hotel rates on an average of 10% off the best available rate found on hotel brand sites. On the AARP portal powered by Expedia, rates of Expedia and AARP average to be the same rate for either website. Expedia, Travelocity®, Orbitz® and other various travel websites do not offer AARP rates, but MHNSAVES.COM does offer these rates in addition to other perks such as loyalty points, and MHNSAVES.COM cash back reward points.
MHNSAVES.COM is an exciting new option made available to all consumers looking to book discount hotel rates and discounted car rentals. MHNSAVES.COM encourages everyone to please check out their new website and options available.
For more information, including a comparison chart of the results above, please visit MHNSAVES.COM
About Members Hotel Network (MHNSAVES.COM)
Members Hotel Network (MHNSAVES.COM) is an online travel savings club that offers its members exclusive discounts and cash back rewards points on hotel stays and car rentals across the United States. MHNSAVES.com members receive: savings of 5%-30% off participating hotels' lowest advertised rate; the ability to combine MHNSAVES.COM discounts with other national discount programs, including AAA® or AARP® membership, government or military discounts, at participating hotels; cash back reward points earned on every car rental and night's stay at any hotel booked through MHNSAVES.COM; and the ability to still earn points on other hotel and credit card loyalty programs on every stay booked through MHNSAVES.COM. Headquartered in Columbia, Maryland, MHNSAVES.COM was founded by a team of hoteliers to offer hotels and consumers a more affordable alternative to other online travel agencies. MHNSAVES.COM is not affiliated with the American Automobile Association, Inc. or the American Association of Retired Persons. To learn more or to become a free lifetime member, visit http://www.mhnsaves.com/
Online media information at http://www.mhnsaves.com/MHNSaves-Media-Press-Releases-Press-Releases
###