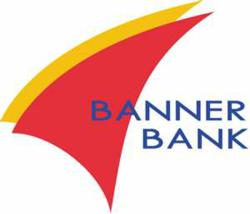 (PRWEB) September 14, 2011
Banner Bank announced today that it has partnered with Sallie Mae to offer customers a private student loan program that helps students save money and pay off their loan faster than other alternatives. The Smart Option Student Loan assists families as they cover the rising cost of college tuition and offers degree-seeking students interest rates that are among the lowest in the nation as well as in-school payment choices to help them graduate with less debt.
Gary Wagers, executive vice president for Banner Bank, said, "the Bank chose Sallie Mae because of their expertise in student lending, and the features their product offers."
Designed to supplement federal student loans and other financial aid, the Smart Option Student Loan can enable students to cover up to 100 percent of their education expenses. The Smart Option Student Loan rewards responsible customers with benefits such as an on-time payment reward and interest-rate discounts for automatic payments.
Recently added to the Smart Option Student Loan is the new Tuition Insurance Benefit which reimburses up to $5,000 of tuition, room, board and other covered fees not refunded by the school if a student is forced to withdraw for eligible medical reasons. This benefit is available at no cost to the student with loans that first disbursed between July 1 and Oct. 31.
To offer the Smart Option Student Loan, Banner Bank partnered with Sallie Mae, the nation's number one financial services company specializing in education. Since its founding nearly 40 years ago, the company has helped more than 31 million people pursue their educational goals.
"Sallie Mae is delighted to partner with Banner Bank to assist families seeking responsible solutions to make the investment in a college education," said Jerry Maher, senior vice president at Sallie Mae.
Banner Bank recommends private student loans to help bridge the college financing gap after taking full advantage of scholarships, grants and federal student loans. For more information, visit http://www.bannerbank.com.
About Banner Bank
Banner Corporation is the parent company of Banner Bank, a commercial bank that operates 86 branch offices and seven loan offices in 28 counties in Washington, Oregon and Idaho. It is also the parent of Islanders Bank which operates three branch offices in Washington's San Juan Islands. Banner serves the Pacific Northwest with a full range of deposit services and business, commercial real estate, construction, residential, agricultural and consumer loans. Visit Banner Bank on the Web at http://www.bannerbank.com.
# # #