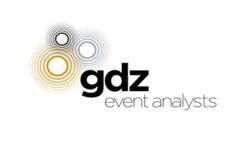 Companies need to be utilising to the greatest affect all of the available sales and marketing tools of which corporate hospitality plays a major part
(PRWEB UK) 19 September 2011
The Bribery Act may be having a negative impact on the business development activities within UK companies. Some sales and marketing staff are doing up to 50% less corporate hospitality rather than complete all the paperwork now required as a result of The Act according to research from leading independent corporate hospitality consultants and analysts, gdz.
And this news comes at the wrong time for UK Business as they attempt to claw their way back into competitive contention at home and abroad following the deepest recession for a generation and continued gloom across world economies.
"Companies need to be utilising to the greatest affect all of the available sales and marketing tools of which corporate hospitality plays a major part," says Nick Groom, Managing Director and Founder of gdz.
He goes on to say that "recent research from gdz suggests that 2 months into The Act, all of the guidance from corporate lawyers now being implemented, although really helpful in ensuring full compliance, is having a negative impact. Staff in sales and marketing departments are deciding to do less corporate hospitality and entertaining, instead of the same or more and having to then brave the paperwork and reporting procedures. In some cases we believe that companies are doing up to 50% less than they were doing before the implementation of The Act".
Furthermore, "if this is indeed a proxy for most of the UK then we will shortly see the impact as orders slow further, the event supply industry suffers and the climb out of recession takes longer than we anticipated."
And the nonsense of trying to do business abroad within these rules, when the rules don't apply in those countries is challenging the most entrepreneurial of business leaders interviewed by gdz.
gdz believes that a deep understanding of the "local rules" abroad is critical to finding a workable competitive corporate hospitality solution that can help businesses working in overseas markets.
And closer to home, gdz has developed a "light-touch" consulting approach for UK companies unlikely to be caught by The Act and where they want to know how they can keep doing those activities that they have always done that have made them successful. To complement the range of products and services on offer gdz has introduced a Bribery Act Tool-Kit for the smaller companies who want a low cost solution, not just written guidance and instruction.
For further information contact:
Nick Groom
Managing Director
nick(at)gdzeventanalysts(dot)com
01832 720392
07730554014
NOTES TO EDITORS:
gdz background
Nick Groom formally a senior head of sales and marketing businesses in financial services companies founded gdz - an independent corporate events consulting and analysis business. His experience from working for AXA, AMP, Schroder and Legal & General, led him to believe that the science of what makes a great event or series of events, and in particular what drives the ROI (return on investment), is not well understood.
Scientific modelling tools combined with good consulting common sense enables so much more to be achieved in this important area of the sales and marketing budget to improve and understand how real value is created. With the Bribery Act now implemented even more compliance and process is now required. Perhaps more importantly we can help to ensure that we don't lose sight of how good corporate hospitality is in relationship building and the winning of new, and retention of existing business.
###