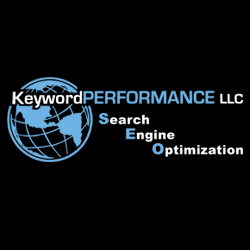 Over 296,000 people in CT have diabetes with a person being diagnosed every 17 seconds worldwide. Help us find a cure!
Wallingford CT (PRWEB) September 15, 2011
Keyword Performance is a Yalesville, Connecticut-based company that prides itself on both the services it provides to local businesses and the philanthropic causes it supports. Keyword Performance knows how important it is to not only give back on a local level but also on a national level, which is why the company participates in many charitable causes, including the approaching American Diabetes Association's annual Step Out: Walk to Stop Diabetes.
Today, 25.8 million Americans live with diabetes, and that number does not appear to be decreasing, as one in three children in the United States face a future with the disease. This is why the American Diabetes Association hosts this walk and why Keyword Performance is a proud sponsor and participant in fundraising and increasing awareness.
The fundraising efforts will be celebrated on Sunday, September 18, 2011 at Step Out: Walk to Stop Diabetes. Participants and sponsors will be able to celebrate while promoting awareness about the disease, all while getting in the exercise that just may prevent type 2 diabetes. Beginning at 9:00 a.m., the five kilometer walk will take place at Savin Rock Boardwalk in West Haven, Conn.
Keyword Performance is fundraising for the fight against diabetes by accepting donations from supporters who hope to help with finding a cure. Keyword Performance and fellow Connecticut-based companies support the movement against the disease by sponsoring the walk, recruiting and registering co-workers as well as their friends and family members and raising money to donate to the American Diabetes Association.
The funds raised by Keyword Performance and all of the other sponsors for this event will not only go towards research for the prevention and finding the cure but also to those living with diabetes. More specifically, the funds assist in delivering diabetes-related services to communities throughout the country and provide a platform for those who have been denied their rights because of the disease and wish to speak out against it.
Local businesses are not the only ones participating in Step Out: Walk to Stop Diabetes, however. Teams for friends and family, clubs and organizations, and schools raise funds for putting a stop to diabetes and attend the event to spread awareness. If you are unable to participate in the walk, consider donating to teams like Keyword Performance, who are pounding the pavement to put an end to diabetes.
###