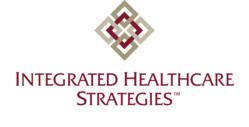 The Vice President of Meritas Health must demonstrate a strategic and collaborative approach in leading a complex group of primary care and sub-specialty physician group practices.
Kansas City, MO (PRWEB) September 15, 2011
MSA Executive Search, the executive search practice of Integrated Healthcare Strategies, a consulting firm dedicated exclusively to improving the operations of healthcare organizations, today announced that it has been retained to lead a national Vice President search for The Meritas Health Corporation in North Kansas City, Missouri. The Vice President of Meritas Health, under the direction of the Meritas Governing Board and President and CEO of North Kansas City Hospital, will provide leadership to ensure operational and financial success of the physician practices.
The Vice President of Meritas Health is responsible for achieving success in alignment with the organization's core values and strategic plan in the areas of finance, strategic planning, operations, human resource management, physician recruitment and development, and external constituent relations.
"The Vice President of Meritas Health must demonstrate a strategic and collaborative approach in leading a complex group of primary care and sub-specialty physician group practices. To that end, the ideal Vice President must bring strong, progressive leadership skills, a new vision to improve operations network-wide, and a track record of success recruiting physicians in a competitive market. This will require a dynamic, articulate, and visionary leader who will bring energy, emotional intelligence, leadership, and management skills to the position," said Roger Samuel, Vice President of executive search for Integrated Healthcare Strategies.
Meritas was formed in 1994 to provide an umbrella organization under which previously independent primary care physicians could be employed by North Kansas City Hospital. Starting with five employed primary care physicians, today Meritas is made up of 71 physicians (40 primary care and 31 sub-specialists) practicing in 15 different practices and clinics located primarily in Clay and Platte Counties in Missouri. Physician specialties include family practice, internal medicine, pediatrics, cardiology, surgery, ENT, occupational medicine, and workers' rehabilitation. Meritas operates a centralized billing office which handles all billing and collection activities for its clinics. In addition to its complement of physicians, Meritas employs 15 nurse practitioners and approximately 350 employees in 20 different office locations.
The successful Vice President will ideally hold a Master's degree in Business Administration or Health Administration, or have equivalent experience. Candidates should have a minimum of five years experience as a senior executive leading a hospital-based primary care/multi-specialty group practice, with a successful track record in financial management, strategic excellence, market share growth, performance improvement, leadership development, and community involvement and partnering.
For more information on this position go to http://www.msaexecutivesearch.com or contact Kristy Mickelson, Manager of Executive Recruiting, at kristy(dot)mickelson(at)IHStrategies(dot)com.
About North Kansas City Hospital
Founded in 1958 as an 80-bed facility in North Kansas City, Missouri, North Kansas City Hospital (NKCH) continues to expand to meet the needs of its growing community. Now with 451 beds and a 69-acre campus, it provides a host of inpatient and outpatient services, in a state-of-the-art facility, to improve the health of patients and the community. A leader in high technology and excellent care, North Kansas City Hospital was one of the first hospitals in the country to implement a cardiac hospice program, PACS (a fully-integrated filmless radiology system), and a pharmacy "robot" which stores, retrieves and dispenses medication. Most recently, NKCH acquired a 64-slice CT scanner, and the daVinci surgical robotic system. For more information, please visit http://www.nkch.org.
About Integrated Healthcare Strategies
Integrated Healthcare Strategies provides not-for-profit healthcare organizations with direct access to a comprehensive array of healthcare-specific services, delivered by professionals from the industry who understand the rigors of running a healthcare organization – from the lunchroom to the Board Room. Its client list is a "who's who" of healthcare organizations including over 1,200 major healthcare providers, 1,800 hospitals, and 700 independent and affiliated medical groups. Integrated Healthcare Strategies specializes in the areas of physician strategy and compensation, employee compensation, executive compensation, human capital solutions, labor relations, leadership transition planning, executive search, employee surveys, performance management and board governance solutions. For additional information, contact Julie McCauley at 800-327-9335 or at julie(dot)mccauley(at)IHStrategies(dot)com. Visit Integrated Healthcare Strategies online at http://www.IHStrategies.com.
###