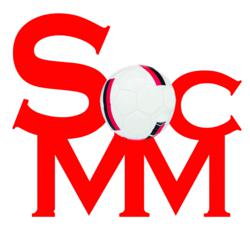 Soccer had directly and indirectly shaped my life for the better, and I feel it is our (SocMM's) responsibility to mentor the future generations and prepare them for the opportunities that lie ahead
Bowie, MD (PRWEB) September 16, 2011
Soccer Means More LLC (SocMM) will host its first free "Fall Workshop" at Holy Trinity Episcopal Day School (Glenn Dale, MD) on November 5, 2011 in an attempt to give children and families from the Maryland and DC Metropolitan area a chance to connect with others within the community and see examples of why soccer means more.
Soccer Means More's (established January 2011) main goal is to equip players with tools, skill-sets and leadership qualities that will translate to success on and off the field, while helping the players realize the infinite possibilities the game can provide. To spread the word and philosophies of Soccer Means More, SocMM partnered with Holy Trinity Episcopal Day School to create the SocMM Fall Workshop in an effort to give instruction and mentorship to children who might not otherwise be able to receive it.
The workshop is an opportunity for players of all genders and abilities aged 7-17 to enjoy two-plus hours of SocMM training with coaches and local professional players. The training will be bookended by two speeches, one from Executive Director Nate Baker and one from a guest speaker, about the lessons we can learn from the game and why soccer truly means more.
Parents and families will have a part to play as well. At the workshop, there will be vendors that all parents and families can visit. The vendors fall into three categories: Soccer organizations that will provide players of all ages, genders and abilities a place to play and enjoy the 'beautiful game'; Health and Wellness groups that provide services and resources for all members of the family to live a healthy life; and organizations (soccer related or not) that have a good cause, embodies a positive message and shares the same strong values of SocMM.
"Soccer had directly and indirectly shaped my life for the better, and I feel it is our (SocMM's) responsibility to mentor the future generations and prepare them for the opportunities that lie ahead. We do this by creating a progressive training curriculum, developing a hard-work ethic through a demanding and positive environment and mentoring players through our experiences on how to succeed both on and off the field," explained Baker, SocMM executive director.
"The Fall Workshop gives us the chance to reach a population of players and families within the DC-Metropolitan area that we might not have been able to reach otherwise."
The first 200 youth players (ages 7-17) who sign up at SocMM's online registration will secure their spot as a participant in training section of the workshop, so it is important to sign up as soon as possible. Each participant will be charged a $1.00 registration fee and will be reimbursed at check-in (12:30PM) the day of the workshop.
SocMM will try to accommodate as many players as possible, but even if a player isn't participating in the training portion of the workshop, everyone is welcome on the campus to take in the atmosphere.
SocMM will be posting features and information on different aspects of the upcoming workshop on the site http://www.soccermeansmore.org, but to get information about the workshop first (including exclusive offers), follow SocMM on twitter (@soccermeansmore) and "like" the Soccer Means More Facebook page.
For additional information about SocMM, the workshop or becoming a potential vendor at the workshop, go to http://www.soccermeansmore.org/contact-us to contact a SocMM representative.
###