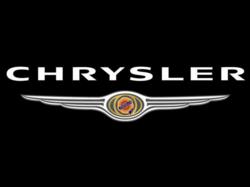 Pulaski, Wisconsin (PRWEB) September 16, 2011
S&L Motors-one of the leading Chrysler dealerships in Pulaski, Wisconsin is proud to hear Chrysler has just recently won an Emmy for 'Best Commercial' with their "Born of Fire" commercial. The minds behind the commercial were Wieden + Kennedy, who has won three straight Emmy Awards for Best Commercial, 2010 with Old Spice and 2009 with Coca-Cola.
"Born of Fire" was Chrysler's Super Bowl spot which featured Detroit native, rapper Eminem. This two minute commercial was lead by the genius of Samuel Bayer, from Serial Pictures and edited by Joint Editorials' own Tommy Harden. "Born of Fire" beat out five other nominees for best commercial, proving that Chrysler paired with Wieden + Kennedy is a tough duo.
Chief Marketing Officer of Chrysler, Olivier Francois praised the brands commercial stating there was more to it than meets the eye. " 'Born of Fire' was more than a commercial about the Chrysler 200, it was our anthem and signified the return of the Chrysler brand and our company. We are honored to be given this award and would like to share it with the wonderful people of Detroit who served as our inspiration and, of course, the hard-working employees of Chrysler Group LLC."
S&L Motors is a Chrysler, Dodge, Jeep and Ram dealer in Pulaski, Wisconsin and serves the Northern Wisconsin, Green Bay and Appleton areas.
###