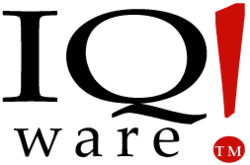 Richfield, Ohio (PRWEB) September 29, 2011
Dr. Steve Belovich, CEO of IQware, presented "Cyber Security: How to Fight and Win the New War". The presentation explained why common IT security approaches will not work and presented practical solutions and intelligent policies that can be successful.
Dr. Belovich's presentation included the history of IT security, what was learned and where mistakes were made. He explained why we are currently vulnerable from an IT standpoint, why traditional defense techniques cannot work and how IT deployment decisions made in the past significantly affect our "go-forward" options today. He also covered the personnel, technical managerial and economic issues that affect the cyber battlefield.
An awareness of the history of IT security and cyber warfare is essential to understanding the real IT security problems and developing practical, effective solutions. These real-world solutions are the basis for defining and implementing relevant and useful cyber security policies.
This comprehensive presentation also included:

a "SitRep" of the cyberwar battlefield and identify vulnerable systems
addressed cyber security fallacies and the limitations of traditional IT security technology and network defense approaches
discussed prevailing hacker methods
presented a secure architecture
defined and presented useful, realistic policies
and much more.
IQware, a leading software company in data security, has developed, patented (US Patent #7,322,028, others pending) and deployed a "disruptive technology" system. IQware's innovative software platform is secure and virus-immune, HIPPA compliant, rule-based, and interoperable. IQware can be deployed via a non-intrusive installation; there is no need for an expensive overhaul of existing IT infrastructure.
IQware is an ideal solution for entities wishing to save money.
###