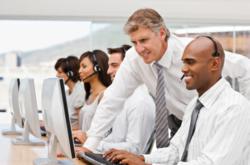 With our new 24 hour service a live USA based computer expert is available anytime our customers want help - day or night!
Palm Springs, CA (PRWEB) September 16, 2011
Computer expert live help is now available anytime day or night! Leading remote computer repair company, My Computer Expert, recently announced it had expanded its hours so that it now provides live 24 hour technical repair service, 365 days a year to customers. The USA based company makes computer repair technicians available anytime to those who need assistance with their computers including both home users and businesses. The purpose of expanding the hours a live technician is available is to ensure that customers needing help late at night can get their computer repaired by an expert who can quickly and easily resolve whatever issue the user may have.
The most common reason customers contact My Computer Expert after hours has been virus removal. Certain computer viruses such as Google Redirect prove very frustrating for customers to remove on their own. The google redirect virus has infected millions of computers and has caused untold hours of frustration to computer users who have had the bad luck to be infected with it. The virus redirects infected users who do a google search to sites that distribute spyware, malware and/or additional malicious software that further infect the user's computer. The 24 hour availability of a live computer expert allows people infected with malware such as this to get assistance from a real person at a time that is convenient to the customer and not having to conform their schedule to that of the computer repair service.
AV Security Suite removal is also a highly sought after service by customers. The AV Security Suite Virus will scan a user's computer just like a real anti-virus program does but then informs the user that he or she is infected with many different infections that the user really doesn't have. When a user tries to remove this virus using his or her standard anti-virus program, it is impossible. The virus is considered 'ransomware' because it demands that the user pays a fee for a fake software that will supposedly 'fix' the infections. Users who pay this fee for av security suite virus removal often find their computer re-infected a short time later.
"Regardless of what virus the customer has - whether it's the google redirect, av security suite, or any other malware, spyware or virus - the customer wants it removed as soon as possible," said Jeff Godels, President of My Computer Expert. "With our new 24 hour service we have a live USA based computer expert available when our customers want help. Day or night, the cost for virus removal is the same low price of just $69.99 which includes our famous money back guarantee."
My Computer Expert
My Computer Expert is a leading remote computer repair company that specializes in virus removal, speeding up slow computers, installing software, installing and troubleshooting printer and wifi network issues and much more. My Computer Expert's computer technicians are available 24 hours a day and are based entirely in the USA. My Computer Expert provides a money back guarantee on all remote repair services.
For more information about My Computer Expert please click here.
# # #