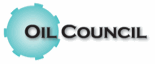 New York, NY (PRWEB) September 14, 2011
With just under a month until the 2011 Energy Capital Assembly Americas which takes place October 5-6 2011, in New York City, the Oil Council (http://www.oilcouncil.com) has today released the full agenda for the year's defining event for the Americas O&G, finance and investment communities.
World renowned energy, finance and investment leaders discuss critical issues such as access to finance, risk management, industry partnerships, strategic capital expenditure deployment and geopolitical change in depth, and debate the future of the global oil & gas community.
Keynote speakers include: Tom Petrie, Vice Chairman, Bank of America Merrill Lynch; David Nagel, Executive Vice President, BP America; Adrian Goodisman, Managing Director and Co-Head U.S, Scotia Waterous; Ed Cohen, Chairman and CEO, Atlas Energy; Ed Morse, Global Head, Commodity, Research, Citi Global Markets; Frank Holmes, CEO and CIO, US Global Investors; Garry Tanner, Managing Director, Quantum Energy Partners; Gregory Lanham, Managing Director, Energy, Temasek; John Bookout, Managing Director, KKR; John Moon, Managing Director, Morgan Stanley Private Equity; Jose Francisco Arata, President, Pacific Rubiales; Peter Tertzakian, Chief Energy Economist, ARC Financial; Pierre Andurand, Founder, Managing Partner and CIO, BlueGold Capital Management; Curtis Burton, CEO, Buccaneer Energy; Steve Crowell, President and CEO, Pluspetrol Resources Corporation; Tony Weber, Managing Director and Chief Investment Coordinator, Natural Gas Partners; West Griffin, CFO, Energy XXi
Don't miss the only opportunity to ensure your business has the connections, partners, strategies, technology, intelligence and capital needed to effectively meet the challenges and access the rewards of tomorrow's rapidly evolving global energy landscape.
400 O&G executives, 60 speakers, 25 industry partners - companies participating this October include:
Alberta Oilsance, Alliance Bernstein, American Petroleum Institute, Apollo Energy Trust , ARC Financial, Bank of American Merrill Lynch, BP America , Breitling Oil & Gas, Brookshire Advisory, Buccaneer Energy, Canaccord Genuity, Carlson Capital, Citi Global Markets, Clarey/Napier International EIA (DoE), Energy XXI, Enhanced Oil Resources, Fractal Systems, Government of Alberta, Graves & Co, Guggenheim Partners, IFC / World Bank, KKR, Korn Ferry, Lewis Energy, Morgan Stanley Private Equity, Natural Gas Partners, NGP Capital Resources Company, Nighthawk Energy, Pacific Rubiales, Passport Capital , Pluspetrol Resource Corp, Pritchard Capital Partners, Prize Petroleum, Quantum Energy Partners, QuetzalEnergy Remora Energy, Scotia Waterhous, Taylor-DeJongh, Temasek, TIAA-CREF, Tracker Resource Development, TSX, Tudor, Pickering, Holt & Co, US Global Investors, Valerus Compression Services, Van Eck Global and Weeden & Co.
For a full list of all speakers, including session moderators and panelists, as well as, the agenda for each day visit: http://www.oilcouncil.com/event/ecaa/overview-2/
For press inquiries and to obtain media credentials for any of the three days:
Contact: Jay Morakis
Partner
JMR Worldwide
212 786 6037
jmorakis(at)jmrworldwide(dot)com
For registration inquires
Contact: Ken Lovegrove,
Vice President, Delegate Registrations
The Oil Council
604 566 4949
ken.lovegrove(at)oilcouncil(dot)com
Vikash Magdani
Executive Vice President, Corporate Development
The Oil Council
347 633 7734
vikash.magdani(at)oilcouncil(dot)com
ABOUT THE OIL COUNCIL
The Oil Council is the single most important network for business development within the global oil and gas industry. Our 365 days a year platform promotes knowledge and thought leadership, acting as a conduit between the international energy, finance and investment communities. Our world-class network of senior executives gather regularly across the globe to examine the business dynamics of oil and gas. Through e-media, customized business development programs, annual Assemblies and networking functions, The Oil Council tackles key business challenges, champions best practice, develops strategic affiliations and showcases new investment opportunities within the oil & gas sector. For more information, go to: http://www.oilcouncil.com
###