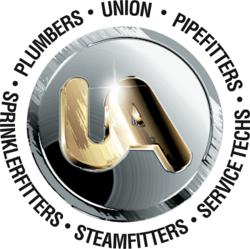 Keystone pipeline will create thousands of jobs, boost local economies along its route and enhance national security.
(PRWEB) September 14, 2011
There is another side to the story of the proposed Keystone XL pipeline project that is not being told, but a major public event scheduled for September 21, 2011 in Tulsa, Oklahoma will help remedy this shortcoming. The Keystone XL pipeline will bring oil from Alberta in Canada to refineries in Texas, and will create thousands of jobs, boost local economies along the route and significantly reduce dependence on foreign oil.
At the United Association (UA) Local Union 798 headquarters in Tulsa, the media and the general public will have an opportunity to learn more about pipelines, how they are built, what impact modern technology has on pipeline safety, and what steps are taken to protect not just the streams and rivers that pipelines cross, but the integrity of surrounding habitat as well. There will also be multiple opportunities to ask questions, express concerns and meet the individuals whose responsibility it is to build and maintain the vast network of pipelines that supply oil and gas to our nation. Also on hand for inspection will be new state-of-the-art training trailers that provide training to veterans as part of the UA's Veterans in Piping program as well as mobile training for environmental awareness, protection and safety. The event will also include a tour of the Local 798 training facility, which was completed and opened in April 2011. Many of the key stakeholders in this project will be part of this event, and there will be multiple opportunities for one-on-one interviews for broadcast and print media.
The Keystone XL pipeline has been the target of much controversy. Opponents say it is environmentally dangerous, but the facts do not support this contention. The Final Environmental Impact Statement issued by the State Department found that Keystone would have "no significant impact" on the environment. Moreover, Keystone has the potential to create more than 342,000 new U.S. jobs between 2011 and 2015. This project will allow our nation to purchase oil from a stable, friendly neighbor, and it will add an estimated $34 billion to U.S. gross domestic product in 2015 alone. The project will cost about $14 billion—and not a penny of it will come from taxpayers. At the same time, Keystone will yield $6.5 billion in personal income for U.S. workers and produce $600 million in state and local taxes along the pipeline route.
Come to Local 798 in Tulsa, Oklahoma, and find out more about this project, as well as what pipeline construction is really all about. Lunch will be provided.
Where: United Association Local Union 798, 4823 S. 83rd E. Avenue, Tulsa, OK. For those coming from outside Tulsa, the suggested accommodations are at the Renaissance Tulsa, 6808 South 107 East Avenue, Tulsa (918-307-2600).
When: September 21, 2011 – Noon to 3 p.m. Welcoming remarks and formal presentations will begin at 10 a.m., with a tour of the training trailers and the Local 798 facility to follow.
About the United Association
The United Association is a multi-craft union whose members are engaged in the fabrication, installation and servicing of piping systems. There are approximately 340,000 highly skilled United Association members who belong to more than 300 individual local unions across North America. The United Association has been training qualified pipe tradesmen longer than anyone else in the industry, with premier training programs including five-year apprenticeship programs, extensive journeyman training, organized instructor training, and certification programs.
###