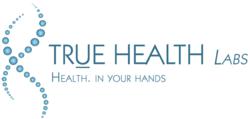 "Our service does not in any way replace the consultation and examination from the primary doctor. Our service simply allows the insured, uninsured, and underinsured to order the same lab work their doctor would order at a fraction of the cost."
Atlanta, Georgia (PRWEB) September 15, 2011
Over 47 million uninsured Americans face a major problem, and it has nothing to do with the cost of a doctor visit. The cost of lab tests have proven to be the number one issue, leaving a trail of paperwork and bills beyond fathomable. Ordering lab tests online may be the answer to this problem.
Whether uninsured or underinsured, it may be essential to put off seeing your doctor due to the fear of going into debt with medical bills. Many people will even delay their annual physicals because of the high cost of lab testing. True Health Labs makes it possible to cut laboratory bills up to 80% simply by ordering lab tests online. How? We participate in a group program that allows us to negotiate prices with major labs like Labcorp.
While the average routine annual physical cost about $70, the lab tests involved could make the cost of the visit around $850. Since True Health Labs have teamed up with a laboratory service that buys lab tests in bulk, they are able to offer the exact same lab tests for less, reducing a single doctor visit from $850 down to $140. A family of four who are uninsured could all see the doctor for $560 as compared to $3,400. For uninsured and underinsured patients, this is a big money saver.
Online lab testing can be of great benefit for the uninsured as well as the insured. Benefits include time, cost, protection and choice:
Time: Going to the doctor is a major time consumer. One must take time off work, wait at the doctor's office, have lab tests done, and then revisit the office once the doctor is ready to discuss results. With online lab testing, patients can have the blood test ready for the doctor to review on the first visit. They can ask their doctor what tests he/she would like to order, browse test panels, even create a custom online blood test.
Patients can also use lab testing to monitor their own condition such as checking cholesterol or thyroid levels. This works extremely well with the baby boomers since many are on fixed income.
Cost: Individual doctor's offices do not have the ability to order lab tests in bulk. For this reason, the price they must charge is significantly higher than if the patient orders the tests themselves. If the patient has insurance and the lab tests are denied, which is very common, the patient could see a medical lab bill that is two to three times greater the amount that the office would have charged.
Routine physical blood test comparison:
1. Via Doctor's office visit - $780
2. Insurance-Denied Lab Test Fees - $1,600
3. Online Lab Tests via TrueHealthLabs.com - $132
Protection: Typically, if lab tests are submitted to insurance companies, it is put into a permanent file. Since a diagnosis is needed in order for insurance to cover the cost of lab tests, the patient is labeled as having a "medical condition". Many people know this as a "pre-existing condition". This plays a significant role when updating insurance or even buying life insurance. When consumers pay directly for lab tests, they are safe from potential penalties from their insurance company.
Choice: More people are taking control of their own health. New laboratory techniques like food allergy testing, vitamin / mineral testing, thyroid testing, Cyrex gluten tests, and advanced cholesterol testing like the VAP cholesterol test are here, however, not widely used due to the large gap between research and clinical use.
Ordering lab tests online is straight forward:
1. Choose the desired lab tests online (lab tests are available in the United States and limited in the United Kingdom and Canada);
2. A form(s) and/or test kit(s) is sent shortly after checkout;
3. The materials received are taken to the patient service center where the specimen is collected. Some tests, such as finger prick tests, hair analysis, and saliva tests, can even be collect at home;
4. Patients are notified when their test results are available; usually within 24 hours.
Most doctors do not explain lab test results with their patients. Even though they can not give treatment recommendation, the doctors at True Health Labs helps their customers to understand their blood test results so they can be ready to ask their doctor critical questions. This promotes the patient to take a more active role in their health.
###