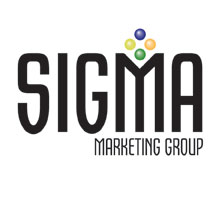 Healthcare marketers should consider these eight points to balance their opportunity and responsibility as they dive deeper into digital marketing.

Bill Harriss
SIGMA Marketing
Rochester, NY (PRWEB) September 19, 2011
SIGMA Marketing Group, the customer intelligence-driven, direct and digital marketing services firm, has named eight key factors for digital healthcare marketers to consider as they head into Q4 2011 and prepare for 2012.
As healthcare marketers, our ability to reach out to our consumers in more efficient and specific ways has advanced dramatically with the new digital channels," reports Bill Harriss, practice leader in the healthcare and consumer markets for SIGMA Marketing "While we can now tap into new information to develop and deliver targeted messages, consumers have grown increasingly anxious about this widened use of their information and data privacy. Healthcare marketers should consider these eight points to balance their opportunity and responsibility as they dive deeper into digital marketing."
1. Digital Data Is a Goldmine.
U.S. marketers are expected to spend $10.4 billion this year on Internet display ads (up 15% in a year). Behavioral targeting is a major reason these ads are so attractive to marketers. And advanced use of data and marketing analytics is what is making these targeting efforts more and more effective.
2. History Repeats Itself – Data Privacy Concerns.
As digital marketing continues to grow exponentially, Washington and the media are on alert and soon self-regulation may no longer be enough. The need to practice caution becomes even clearer when you add the strict HIPAA demands and consumer sensitivity to matters surrounding their health information to the equation.
3. Keys to Success – Consumer Education and Transparency.
An overwhelming majority of consumers still don't realize they can opt out of being tracked and targeted online. Marketers need to help educate about the benefits of online tracking and consumers' ability to control their information in the digital realm. A good first step is to provide a clear, online privacy policy that explicitly covers tracking cookies, web analytics, and digital marketing practices.
4. Data Drives Multichannel Marketing Success.
There is no doubt that the future is heading to more and more data collection from multichannel marketing efforts, online and offline. We all benefit by following the best interactive marketing practices for the use of consumer data. All of the marketing team must understand the limits set forth by your privacy officers as well as HIPAA requirements.
5. Combining Data from Disparate Sources Yields Insights
Healthcare marketers can gain tremendous insights by combining datasources from systems throughout the organization. Understanding the types of members and potential members who are more likely to be receptive to digital channels can help drive marketing innovation -- for researching health issues and coverages, and for managing their interactions with their healthcare providers, from claims management and customer service to participation in wellness programs.
6. Often the Best Marketing Strategy Isn't Acquisition, It's Retention
With employer-driven healthcare plans still dominating the landscape for most healthcare organizations, the true impact of an effective digital marketing strategy is to continually prove the organization's effectiveness to its member base. Customer satisfaction levels are a key data element to help drive relevant messaging, and deploying online surveys is one of the easiest methods to acquire that information.
7. Don't Forget Mobile
In a smartphone-saturated world, it's important for healthcare companies to consider a mobile strategy that encompasses more than sending phone-friendly e-mail. From dedicated mobile sites to an array of multi-platform apps, consider providing members access to their crucial data from the devices they use the most.
8. Define Your Goals and Set Measurable Outcomes
Setting measurable goals for your consumer programs, rigorously reporting marketing successes or failures, and analyzing the reasons for those outcomes are as important as implementing the campaigns themselves. Marketing can't thrive in a vacuum; determining clear objectives, then acting on performance observations is vital.
About SIGMA Marketing Group
SIGMA Marketing helps clients like Xerox, Nationwide, AAA and Citizens Bank engage with their customers through Analytics + Strategy + Technology. We turn data into customer intelligence and innovative marketing solutions -- online and offline -- with direct and digital solutions that focus on multichannel marketing strategies, data and technology integration, web analytics and sales enablement. SIGMA builds long term customer relationships and drives Marketing ROI. Visit us at http://www.sigmamarketing.com and at our Fifth Gear Analytics blog
###