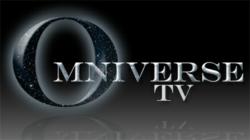 These affiliations remove limitations from the end user, allowing them to view content however they want to.
Tampa, Florida (PRWEB) September 15, 2011
Omniverse TV, SimplyMe TV, Legacy TV and R Squared Films FidFid will begin to provide content to over 115,000,000 plus viewers including Over the Air Networks, Satellites, Broadcast Affiliates, Independents, DirecTV, Dish Video on Demand, Dish Online, Comcast, iPhone, iPad, iPod, TouchFloTV, Android, Blackberry, Boxee, Roku, Samsung, Vizio, LG, MobiTV, Tivo, Verison/Fios, Popcorn Hour, VuNow, Zune, Xbox, Sony Playstation3, Sansa, Phones, Playbook, Palm, and the Omniverse Multimedia Platforms including Live and Video on Demand Options.
"I'm so excited about this tremendous opportunity to work together with our strengths while maintaining the independence of our networks," said DeMeo. "This is truly a history making time in the media industry and we're glad to be a part of it. These affiliations remove limitations from the end user, allowing them to view content however they want to."
Omniverse TV aggregates programming, affiliate broadcast TV stations and other distribution platforms, primarily in the U.S. The new technology allows for viewers to "Watch What They Want To - When They Want To - On The Device They Want To." Omniverse TV offers content rights holders a national syndicated launch pad. Omniverse TV is quickly becoming a consumer and affiliate platform of new, different, entertaining and engaging family friendly content. Genres include Omniverse Lifestyle, Movies, Sports, News, Kids, Faith, Outdoors, Hunting, and Health and Wellness channels, which can be licensed and redistributed by broadcasters throughout the US.
Omniverse TV's Media kit may be found at http://www.newmediabuys.com/content/omniverse-tv-media-kit
SimplyMe TV distributes media over cable, satellite-to-home, IPTV, mobile and TV in the United States. SimplyME TV prides itself on the ability to provide content that covers 20 niche channels, which has been used online as a means to discover consumer interest and then to later use those results to deliver programming over affiliate distribution relationships nationwide. "We derive revenues from advertising, e-commerce and pay-per-view," says - Krystol Cameron its President and CEO, SimplyMe. "Our multi-platform approach started as an on-demand system over the web, and later on garnered the distribution we have today because of the sum of our partners."
Legacy TV is a nation-wide television network showcasing faith and family programming designed to educate viewers to better comprehend and appreciate their rich Judeo-Christian legacy and to apply such principles to their daily lives. "We are excited to partner with Omniverse TV in finding new and relevant ways in reaching viewers on the multiplicity of devices Omniverse TV addresses." says Jim West- President, Legacy Television. "While we intend to continue to offer programming to our 41M TV Households through our 209 Broadcast stations, we ultimately want to reach every home in America. To be available at any time, any place and on any device is one of our goals and we're privileged to be assisted by such a progressive and technologically advanced company such as Omniverse TV."
fidfid is a new and innovative subscription based Independent Film Channel launched by R Squared Films. Buzz Remde, President of R Squared Films and Carson Conant, CEO of Mediafly Inc. formed the venture that brings new and exciting films and TV shows to millions of viewers worldwide. "The wide varieties of available systems to watch from and customer service both make sure viewers have a good experience," said Remde. "The existing services are focusing on big studio titles - but there are hundreds of quality independent titles that aren't getting the exposure they deserve. Fidfid exists to fill that gap in the marketplace."
About New Media Buys:
New Media Buys distributes movies, series and specials across all media platforms and content to hundreds of distribution outlets, New Media Buys is committed to providing content owners the opportunity to distribute and monetize their intellectual properties throughout the US and beyond. New Media Buys also provides campaign and demographic targeted PI Syndication, PI Distribution and Ad Sales with advanced scheduling, airing affidavits, minimal preemptions, attractive time periods and product placement across all media. For more information contact New Media Buys at 888.897.9560 or jdemeo(at)newmediabuys(dot)com
Safe Harbor Statement
This press release includes forward-looking statements related to Omniverse TV covered by the Private Securities Litigation Reform Act of 1995. Because such statements deal with future events, they are subject to various risks and uncertainties and actual results for fiscal year 2011 and beyond could differ materially from the Company's current expectations.
Forward-looking statements are identified by words such as anticipates, projects, expects, plans, intends, believes, estimates, targets, and other similar expressions that indicate trends and future events.
Factors that could cause the Company's results to differ from those expressed in forward-looking statements include, without limitation, variation in demand and acceptance of the Company's products and services, and economic conditions beyond the Company's control, timing of the completion and integration of acquisitions the consequences of competitive factors in the marketplace.
The Company undertakes no obligation to revise or update forward-looking statements as a result of new information since these statements may no longer be accurate or timely.
###