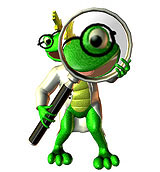 Healthcare IT is a vital advancement that needs to be made for the benefit of both patients and workers. It makes hospitals and health care institutions much safer and more efficient over time.
(PRWEB) September 15, 2011
Good news for job seekers as the US job market showed signs of recovery when layoffs slowed by nearly a quarter last month. Challenger, Grey and Christmas, Inc. (CG&H, Inc.) reported an upturn in the country's employment woes. Their report indicated that the gap between 2010 and 2011's year-to-date job cut percentages has continued to close dramatically during the past months. Last month alone showed another sharp 11% reduction. This brings renewed hope to job seekers who've been met with constant news of job cuts and layoffs soaring out of control in almost every industry.
John A. Challenger, Chief Executive Officer of CG&H, Inc. believes that these newest projections indicate that the spike that occurred in July could merely have been an anomaly. He stated that momentary rise in the higher percentage of layoffs was likely caused by company and industry specific trends, and probably not an indication of the overall direction of the economy.
The U.S. Bureau of Labor Statistics furthered employment enthusiasm in a recent announcement that in spite of the country's overall job cuts, the Healthcare sector has provided a singular oasis in the seemingly endless desert of unemployment news worldwide. The Healthcare Industry added nearly 30,000 jobs in August alone, bringing the total of jobs created overall to over 200,000 so far this year. These positions account for almost a quarter of the nation's hiring. (healthleadersmedia.com, 9/2/11)
Upon detailed examination of the Bureau's preliminary findings, 25,000 of these jobs were in hospitals and ambulatory services. Even within the private sector, Doctor's offices reported that 5,600 new hire positions were added in August; bringing the total to 30,600 so far this year. These numbers have risen dramatically over this time last year. At that time hospitals were reporting that only 15,800 new positions had been added throughout the entire first eight months (healthleadersmedia.com, 9/2/11). This year, after only eight months, hospital positions alone accounted for almost 60,000 new payroll additions. This is great news for the country's Healthcare workers, as millions across the country watch the nation's unemployment rate continue to stall out at just over 9%. However, the numbers in healthcare have given the country's leaders good reason to stand up and take notice of a field that may be the saving grace of a country in dire need of opportunities.
John Burkhardt, Managing Director of MedZilla.com, the internet's most established and respected source for health care, pharmaceutical, and biotechnology employment information, stated in a recent interview, "Nursing and nursing education are in a very interesting place right now. The demand for skilled nurses is high; yet, disturbingly, the supply remains low. Many nurses, after leaving direct patient care in order to teach nursing, have since been lured back into the hospitals and to private practices offering higher salaries and benefits packages that school budgets find impossible to compete with. The fear is that this will affect the quality of nursing education; further reducing the number of professionals matriculating into available industry positions."
US Department of Health and Human Services Secretary Kathleen Sebelius made an important announcement at the tail end of July designed to combat this very issue. Sebelius declared that the recent allocation of $71.3 million in grants specifically designated to expand nursing education, training and diversity. (hhs.gov, 7/29/11) These grants could additionally be a response to the growing concern among Healthcare Administrators that threats of cutting funding to Medicaid and Medicare may be followed by slowed growth in an otherwise stable sector. With the aging population growing, economists forecast an increasing need for funding and job creation in these areas to meet the inevitable increase in demand. (nytimes.com, 8/17/11)
$10.9 million dollars of these grants were specifically awarded to Nursing Education, practice, quality and retention programs (hhs.gov, 7/29/11). This sends a clear message the message to nurses and patients that the White House is serious, not only about providing quality education to its workers, but raising the bar on substandard working environments. Administrator Mary K. Wakefield, Ph.D., R.N. at the Health Resources and Services Administration said in response to the grant announcement, "A well-educated, highly-skilled, and diverse nurse workforce is critical to meeting future healthcare needs. These awards expand our efforts to grow a high-quality health workforce."
In August, at the White House Rural Economic Forum, President Obama made the announcement in the form of a new jobs initiative which was recommended by the White House Rural Council. The recommendation outlined a plan for creating economic growth as well as job creation specifically targeted at Americans struggling in the rural areas of the country. SBA Administrator Karen Mills announced, "We will be doubling the capital going to rural businesses through the Small Business Investment Company program, with no cost to tax payers."(whitehouse.gov, 8/16/11) Included in this initiative is a provision which would make HHS loans accessible to benefit over 1,300 Critical Access Hospitals in staff recruitment. It will also provide much needed assistance to hospitals in rural areas with the purchase of new software, as well as provide access to hardware upgrades in order to implement up to date healthcare IT.
Del Johnston, MedZilla's Manager of Client Relations recommends patience as hospitals implement these changes and train employees with these new system upgrades. "Healthcare IT is a vital advancement that needs to be made for the benefit of both patients and workers. It makes hospitals and health care institutions much safer and more efficient over time. However, it is important to keep in mind that there is going to be a transition period and to anticipate a certain amount of "growing pains" as the systems are implemented. It will take time for the staff to become fully acquainted with the new hardware and learn how to make the most efficient use of the IT programs. It will take time to smooth out the process; and it's important for everyone to be patient as the older systems are phased out."
About MedZilla.com:
Established in mid-1994, MedZilla is the original and leading web site to serve career and hiring needs for professionals and employers in biotechnology, pharmaceuticals, medicine, science and healthcare. The MedZilla jobs database contains about 7,500 open positions. The resume database currently contains over 285,000 resumes with 16,800 less than three months old. These resources have been characterized as the largest, most comprehensive databases of their kind on the web in the industries served.
MedZilla(R) is a Registered Trademark owned by MedZilla Inc. Copyright (C)2011, MedZilla, Inc. Permission is granted to reproduce and distribute this text in its entirety, and if electronically, with a link to the URL http://www.medzilla.com. For permission to quote from or reproduce any portion of this message, please contact MedZilla, Inc. at press(at)medzilla(dot)com
Press Inquiries
Contact: MedZilla, Inc.
Phone: (360) 657-5681
press(at)medzilla(dot)com
###