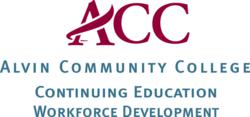 We are very enthusiastic about partnering with a school that has such a great track record and experience in training tax preparers for the national exam.
Portland, OR (PRWEB) September 16, 2011
As the IRS moves to implement new mandatory requirements for tax preparers, Alvin Community College, Clark College, College of the Canyons, Kent State University Trumbull Campus, Lackawanna College, Normandale Community College, San Antonio College, Stark State College and Tulsa Community College have partnered with Pacific Northwest Tax School(PNWTS) to deliver its leading online tax education programs. The partnerships will provide students and residents of California, Minnesota, Ohio, Oklahoma, Pennsylvania, Texas and Washington immediate access to online tax education courses and the opportunity to earn a certificate of completion through each school's continuing education and workforce development departments. Up to a dozen more colleges in eight states are expected to partner with PNWTS within the month.
In a historic first, the IRS will roll out a new nationwide competency test for tax preparers this October. The exam is expected to affect 300,000 to 500,000 existing tax preparers nationwide who must pass the IRS test by the end of 2013 or be forced to leave the industry. No grace period is allowed for new tax preparers however who must now pass the IRS test before they will be allowed to prepare tax returns as paid preparers. With testing requirements looming over the industry, a wide range of organizations are moving to bring tax courses to market, however Pacific Northwest Tax School's courses stand out with a 10-year track record of successfully readying students for tax preparer exams.
Kevin Kistler, Dean of Instructional Support at College of the Canyons in Santa Clarita California, said "This partnership could not have come at a better time. The IRS is preparing to institute a national exam to raise the standard and more closely regulate the Tax Return Preparer industry. We wanted to offer a review course for those (individuals) who must pass this test to continue their employment. We also want to provide an opportunity for others to enter a new career field or supplement their income. This is now possible through two courses that are now offered through a partnership between PNWTS and Community Education. PNWTS is a reputable school located in Oregon and offers qualifying and continuing education courses across the nation. We are very excited about this new partnership and the possibilities that it opens up in our community. Look for these two courses, as well as additional future courses, on our website: http://www.canyons.edu/communityed"
PNWTS courses provide more than 72 hours of federal tax law education which is delivered through an online platform that includes full-length lecture videos, interactive Q&A Forums and a curriculum that focuses on critical thinking, building knowledge and developing test-taking skills. "A number of groups are rolling out new exam preparation courses and many of these programs are offered as quick-fix one or two day seminars," said April Gutierrez, Pacific Northwest Tax School CEO. "These short programs do not even begin to meet the minimum standards of the state of Oregon where exam pass-rates are monitored and published annually. Even with minimum standards, most tax schools average dismal pass rates of just 50-60%. It is inconceivable to me that anyone looking to ready themselves for a comprehensive income tax exam can hope to develop the level of knowledge needed to pass the test without completing a comprehensive education program. By comparison, our online courses have achieved an impressive pass rate of 91-97% over the past three years and this is directly attributable to the quality of our courses."
Currently, Oregon is the only state in the nation with an exam for preparers. The state began licensing and testing tax preparers back in 1973 in widespread concerns that the majority of tax preparers were incompetent or dishonest. Despite high standards for its own tax preparers, Oregon's 4,000 tax preparers will still be required to pass the IRS competency exam. California currently has 44,000 CTEC registered tax preparers already subject to the California Tax Education Council (CTEC) education requirements and they too will now also be subject to the IRS exam.
The new rules affect 87,000 known tax preparers in Texas, many of them in the Houston-Sugar Land-Baytown metropolitan area which Alvin Community College serves. "Staying on top of local industry needs is one of our top priorities at Alvin Community College," remarked Stacey Chambless, Personal Enrichment Coordinator at Alvin Community College. "Uniting with Pacific Northwest Tax School to bring their tax preparer program to Texas before the IRS implements the new requirement in October is just another way we can contribute. We are very enthusiastic about partnering with a school that has such a great track record and experience in training tax preparers for the national exam. The availability of these courses being offered online gives those pursuing a career in the tax industry an accessible option. Anyone looking to register for these courses can find them on our website at http://www.alvincollege.edu/cewd under online learning."
For Anita Cola, Dean of Continuing Education at Lackawanna College, the Basic Tax Course is exactly the type of program that the College loves to provide to Northeast Pennsylvania. "Lackawanna College has a history of assessing the community's educational needs and providing programs to fulfill those needs. With many people in the area working either full or part time as a tax preparer, any type of training we can provide falls right in line with our mission statement."
The course will be offered through the college's websites, linked to a profile on the site, Collegetaxschool.com, created and operated by PNWTS. Each school has a profile built for them for their students to register through. Links on the profile page provide a tutorial for the students on how to use the Learning Management System and a free one hour sample of the course for students to have exposure to our course work.
Pacific Northwest Tax School was formed in 2001 to address the chronic shortage of licensed tax preparers in the State of Oregon by providing high-quality tax education programs. The school is dedicated to delivering beginner and advanced tax education courses that provide students with the knowledge needed for delivering competent tax preparation services and building clientele in the competitive tax preparation industry. For more information, visit their website at: http://www.pnwtaxschool.com.
###