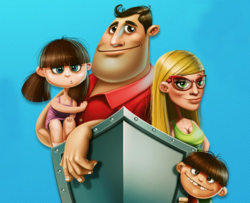 Recently launched parental control software Care4Teen.com offers an intuitive online monitoring tool for parents to keep an eye on their childrens Internet activities to keep them safe.
(PRWEB) September 22, 2011
As society becomes more technologically inclined, teenagers and children are going online in droves. The opportunities for them to research, learn and interact with each other are virtually limitless. Unfortunately, the Internet is not benign. Inappropriate websites, shady characters and cyberbullies lurk among every corner. This poses a conundrum for parents who want to allow their children to be connected while still staying safe. Fortunately, there are new tools on the market which grant parents the access needed to help their children stay safe. One such tool is Care4Teen. This intuitive parental monitoring software offers parents the ability to monitor activities, proactively block websites and stay involved in online communications.
Here are just a few brief benefits of Care4Teen.com:
Remote access. This means that parents never have to be out of touch with their child's activities online. They simply login to their account from any computer or device with internet access and are taken to the page which displays all of their child's activities, as further outlined below.
Intuitive parental-group blocking of websites. Care4Teen.com relies on a parent-controlled database for the blocking of inappropriate websites. The database lists over 3 million websites and the parents collectively determine whether or not a site is acceptable.
Complete parental control. Although Care4Teen acts intuitively with the blocking of sites, the parents retain complete control of their child's online activity. They can choose to block certain sites which are white listed or allow sites which are black listed. Additionally, they can choose to have the program run with restricted or unlimited access, depending on who is using the computer at any time.
In-depth tracking and monitoring. The Care4Teen system includes many layers of built-in tracking and monitoring features. In addition to the intuitive blocking of websites, the program also records each URL visited, the length of time on each site, 10 second video clips captured every 2 minutes and random screen shots.
There is currently NO-CHARGE for this service. Care4Teen is currently in a beta phase; as such, it is currently free to download the software. Families who sign up during the beta phase will be granfathered-in after the site transitions to a paid-for model.
When it comes to cyberbullying, it is often said how the parents had no idea their child was being bullied online or doing the bullying. This web 2.0 epidemic has hurt countless children and the tragic stories are heart breaking. According to a 2007 study published by the Pew Internet & American Life Project, "About one third (32%) of all teenagers who use the internet say they have been targets of a range of annoying and potentially menacing online activities – such as receiving threatening messages; having their private emails or text messages forwarded without consent; having an embarrassing picture posted without permission; or having rumors about them spread online." Care4Teen.com offers parents just the tools needed to stay alert and on top of any bullying issues before they escalate.
About Care4Teen:
Care4Teen.com launched in 2011. It was developed by Intelligent Control Internet Access Ltd., a small but professional team who are, first and foremost, dedicated parents. Their goal with Care4Teen was to create a resource that would tackle the growing problem of internet safety for children head on. The Care4Teen team knows what parents are looking for in an online solution because they are parents themselves and they believe that the internet can be made safe for kids when we all work together.
###