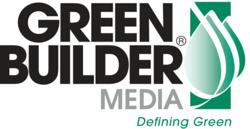 Its clear that we lack a strong national sustainability strategy, which is simply unacceptable given today's urgent environmental needs.
Seattle, WA (PRWEB) September 15, 2011
Green Builder Media announced today that Bill Ruckelshaus, former Administrator of Environmental Protection Agency, will be the next visionary presenter for its Impact Series: Game Changers in Sustainability webinar program. Ruckelshaus will join Green Builder Media President Ron Jones on September 22 for an enlightening conversation about his perspective on how we can improve current environmental policies and how we can implement a comprehensive national sustainability strategy.
Green Builder Media launched the Impact Series in early 2011 with inaugural speaker, Lester Brown, founder of the Earth Policy Institute, followed by former HUD Secretary, Henry Cisneros, ocean activist, Jean-Michel Cousteau, venture capitalist, Guy Kawasaki, environmentalist Dr. Marcus Eriksen, and most recently the Vice President of Global Responsibility for Starbucks, Ben Packard.
Its clear that we lack a strong national sustainability strategy, which is simply unacceptable given today's urgent environmental needs," said Green Builder Media CEO, Sara Gutterman. "We look forward to learning from Mr. Ruckelshaus as he draws from his extensive experience and delves into how we can develop viable, effective national environmental policy."
Ruckelshaus began his distinguished career as an attorney in 1960 in Indianapolis, and he went on to hold many prestigious positions in law firms throughout the country. Mr. Ruckelshaus became the United States Environmental Protection Agency's first Administrator when the agency was formed in December 1970, where he served until April 1973. In April 1973 he was appointed acting Director of the Federal Bureau of Investigation, and in the same year was appointed Deputy Attorney General of the United States Department of Justice. In 1983, Mr. Ruckelshaus was appointed by President Reagan as the fifth EPA Administrator until 1985. He currently is the Strategic Director in the Madrona Venture Group and serves on the Board of numerous profit and non for profit organizations, including The Energy Foundation, Center for Global Development and founding Director of the Initiative for Global Development.
The live webinar will be held Thursday, September 22 at 11am PDT/2pm EDT, and will then be available on demand at http://www.greenbuildermag.com. The webinar is generously co-sponsored by BASF, Boral, Beam by Electrolux, BioBased Insulation, DuPont, and Green Builder Coalition.
Green Builder Media Green Builder® Media, LLC is the leading media company in the North American residential building industry focused exclusively on green building and responsible growth. With a comprehensive suite of print media, online options, demonstration homes, case studies, training and education vehicles, and live events, Green Builder Media assists building professionals prepare themselves for the new green economy. For more information, visit http://www.greenbuildermag.com.
###