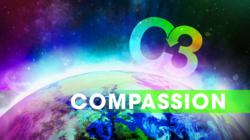 At C3 Global, we are excited to bring together church leaders with diverse experiences and backgrounds to both expand the effectiveness of the church and advance God's kingdom!"
Grapevine, TX (PRWEB) September 22, 2011
C3 Global has been meeting needs in 2011 in an extraordinary way through the Haiti Initiative. This initiative was a response to the 2010 earthquake that took place in Haiti, and is continuing even now with more assistance being provided this year. C3 Global has an ongoing partnership with Hunger Relief International, not only bringing food to orphans in Haiti, but also is adopting the orphanages as a whole. Through collaboration with existing churches, C3 Global is providing nutrition and sanitation, character and leadership development, educational and intellectual stimulation, and spiritual and transformational opportunities for the children in these orphanages.
In October 2010, Haiti faced a new and deadly crisis; an outbreak of cholera quickly claimed the lives of tens of thousands of Haitians. C3 Global, U.S church partners, and Hunger Relief International immediately responded to the crisis. Emergency cholera kits, considered a luxury in the country, as well as an educational and prevention campaign were provided to ensure the health and welfare of 1,250 orphans and vulnerable children.
By November 2010, C3 Global and C3 Global churches were providing support to 25 orphanages in Haiti representing 1,250 orphans or 37,500 meals per month. In total throughout 2010, over 65,000 pounds of food were provided to orphans, all of it purchased from local farmers in the country. They have also implementing several programs in Haiti this year, including programs to help orphans become self-sufficient adults by supporting their growth through a strong spiritual foundation, the ability to maintain healthy adult relationships, and employed and fully integrated into their society.
So far in 2011, 1,450 children are attending school and receiving daily nutritional support, with 65,250 meals being provided to 24 orphanages each month. By the end of this year, 783,000 meals are expected to be supplied.
C3 Global was created under the leadership of Pastor Ed Young in February 2010 as a partnership of churches and leaders around the world dedicated to reaching beyond their own potential and intent on striving towards God's dreams. with the vision to create a place where pastors and leaders gather to share leadership insights, obtain training and receive practical guidance and tools to help them in areas that most affect ministry in today's world. Hands-on training and support, unified humanitarian and compassion efforts, and practical insights and resources are what make C3 Global a success.
"At C3 Global, we are excited to bring together church leaders with diverse experiences and backgrounds to both expand the effectiveness of the church and advance God's kingdom!"
-Dr. Claude Thomas, President of C3 Global
For more information about C3 Global and how to positively influence your would, visit http://www.myc3global.com.
For more information about C3 Global and how to positively influence your would, visit http://www.myc3global.com.
About Fellowship Church
Fellowship Church is more than just one dynamic church in six diverse locations. Fellowship Church, led by Pastor Ed Young, is a community of people led by Christ to bring hope, strength, and change to the world.
To learn more about Fellowship Church visit:http://www.FellowshipChurch.com, http://www.EdYoungBlog.com or http://www.youtube.com/edyoung.
Press Contacts:
Andy Boyd
Fellowship Church
andy.boyd(at)fellowshipchurch(dot)com
972-471-5700
Casey McCann
Fellowship Church
casey.mccann(at)fellowshipchurch(dot)com
972.471.5700
For additional information visit Fellowship Church News Room, or call Fellowship Church (972) 471-5700. Fellowship Church and the Fellowship Church logo are trademarks of Fellowship Church. Other company and product names may be trademarks of their respective owners.
###