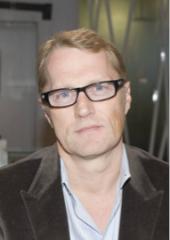 "Brian's story is such an affirmation of the power of the human spirit..."
Los Angeles, CA (PRWEB) September 15, 2011
Cecchi Gori Pictures has acquired the option on the autobiography Global Flyer, the remarkable story of British hang-gliding champion Brian Milton. Milton miraculously survived a near-death crash in 1987 and in 1998 decided to attempt the feat of being the first man ever to circumvent the globe in a microlight. Faced with numerous obstacles, betrayal, abandonment, and crashes – against all odds – Milton accomplished his goal in 80 flying days. This daring adventure earned him a place on the top 10 list of British adventurers of all time, as well as several other accolades.
Niels Juul, CEO of Cecchi Gori Pictures, says, "Brian's story is such an affirmation of the power of the human spirit. With plenty of humor and heart, we feel strongly that the story fits beautifully with the Cecchi Gori tradition of making films that celebrate the triumph of love and character – however unlikely, and whatever the obstacle(s)."
Cecchi Gori is behind such Oscar-winning classics as "Life is Beautiful," "Il Postino," and "Mediterraneo." as well as US productions like "A Bronx Tale" and "Carlito's Way".
Cecchi Gori Pictures has recently completed a major restructuring after a two-year successful litigation against his former business partner which garnered the company a multi-million dollar judgment. In 2009 Juul and his recovery firm Nofatego were brought in to revitalize the company while simultaneously steering them through the legal victory. (Los Angeles Superior Court, Case number BC390245)
Their next project is set to be a co-production with Martin Scorsese on "Silence," the masterpiece by Shusako Endo, which is scheduled to begin production in early 2012.
###