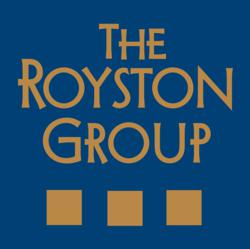 This property will be a great buy for an investor who is tired of dealing with the volatile condition of the stock market but at the same time is looking to get a better return on their cash than the 1%-2% returns currently being offered
Los Angeles, CA (PRWEB) September 28, 2011
The Royston Group has announced it will be selling a 115,280 square foot single tenant net lease retail box leased to BJ's Wholesale Club. The property is located in Fredericksburg, Virginia. The building sits on 11.69 acres of land and is leased to BJ's Wholesale on an absolute triple net lease basis until 2016. The building was constructed in 1994.
The site is located amidst 3.8 million square feet of mixed use retail with another 800,000 square feet of retail under development. Major shopping centers in the area include the 1.4 million square foot Spotsylvania Regional Mall anchored by Macy's, Sears, JC Penney and Costco and the 3 million square foot Celebrate Virginia retail center. Major tenants nearby include Kmart, Gander Mountain, Bed Bath and Beyond, CVS and Wells Fargo . The site lies in the heart of a major thoroughfare with a 76,000 daily car count in an affluent neighborhood boasting a household income over $84,000.
"This is an ideally located piece of real estate leased on long term triple net basis to a reputable company. This property will be a great buy for an investor who is tired of dealing with the volatile condition of the stock market but at the same time is looking to get a better return on their cash than the 1%-2% returns currently being offered by banks or treasury notes." said Sutton.
For more information please contact Greg Cortese or Rob Sutton.
Greg Cortese, President of The Royston Group and Rob Sutton, Vice President specializes in the sale of single tenant net lease properties. The Royston Group is a privately held commercial real estate investment firm, founded in 1992. The company provides services for a multitude of net lease commercial property types including office, industrial, retail and medical. The firm has completed over $1.5 billion in real estate sales since its inception. http://www.theroystongroup.com.
###