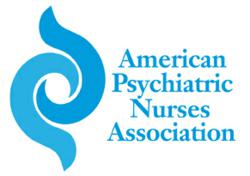 We recognize the need for clarity in the process of developing clinically sound nursing staffing models for inpatient psychiatric mental health units
Arlington, VA (PRWEB) September 15, 2011
The American Psychiatric Nurses Association announces recommendations for developing staffing plans on inpatient psychiatric units that protect the quality of care and ensure the safety of both patients and staff. APNA feels that ensuring proper Registered Nurse (RN) staffing levels on inpatient psychiatric mental health units is of imperative importance given the increasing severity of illness of hospitalized mental health patients. Registered nurses (RNs) maintain 24-hour accountability for all facets of inpatient care, particularly in coordinating conditions for healing, reengagement with recovery, and safe conditions for patients and staff. Mounting evidence throughout the nursing profession shows that nurse staffing levels influence treatment outcomes - as the ratio of patients to nursing staff rises, so does the risk for adverse outcomes.
It is APNA's position that psychiatric mental health nurses are critical to ensuring the quality of care, safety, and recovery of consumers with mental illness in the inpatient setting. In addition, safe staffing on inpatient units varies depending upon the multitude of variables that influence staffing decisions. APNA recommends that a committee which includes direct-care RNs and nursing administrators should develop, implement, and evaluate a staffing plan that considers the multiple variables which affect staffing needs. Evaluation of this plan should be an ongoing process that utilizes identified quality and safety measures. It is essential that psychiatric RNs, as leaders and direct care providers, be acknowledged as essential and integral partners within their institutions and be authorized to develop policies on quality and safety of patient care. Finally, noting a lack of published research on nurse staffing levels in psychiatric mental health units, APNA encourages nurse researchers to pursue such studies in order to establish specific nurse-to-patient ratios for inpatient psychiatric units and to foster the development of innovative, effective, recovery-oriented and safe-staffing models.
Approved by the Board of Directors September 13th, this represents the American Psychiatric Nurses Association's official position on this matter. "We recognize the need for clarity in the process of developing clinically sound nursing staffing models for inpatient psychiatric mental health units," says APNA President Carole Farley Toombs. "This issue is serious and one of great concern to our members given the severity of illness of persons hospitalized in psychiatric inpatient units and the level of assessments and therapeutic interventions and engagement required to maintain patient and staff safety and improve patient outcomes.
Earlier this year, APNA convened a workgroup within its Administrative Council to examine the matter of staffing on inpatient psychiatric unit s and make recommendations on evaluating staffing ratios needed to protect quality of care and ensure patient and staff safety. A literature review showed that multiple variables, not just the number of patients, influence outcomes for patients, staff and hospitals. Based on this research, the workgroup outlined recommendations specific to the psychiatric mental health inpatient setting in a position paper that was submitted to the APNA Board of Directors. This position paper is expected to be published in the January/February issue of the Journal of the American Psychiatric Nurses Association (JAPNA). The Executive Summary of the paper has been made public in advance of the issue's publication and is posted on the APNA website here: http://www.apna.org/i4a/pages/index.cfm?pageid=4662.
The American Psychiatric Nurses Association is a national professional membership organization committed to the specialty practice of psychiatric-mental health nursing and wellness promotion, prevention of mental health problems and the care and treatment of persons with psychiatric disorders. APNA's membership is inclusive of all psychiatric mental health registered nurses including associate degree, baccalaureate, advanced practice (comprised of clinical nurse specialists and psychiatric nurse practitioners), and nurse scientists and academicians (PhD). APNA serves as a resource for psychiatric mental health nurses to engage in networking, education, and the dissemination of research.
###