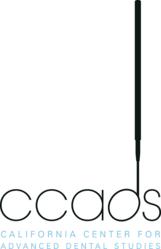 Vancouver, British Columbia (PRWEB) September 17, 2011
The partnership is viewed by all parties as a long-term arrangement that will help advance the training of dentists. CCADS's aesthetic post-graduate dental education programs will be offered through UBC Dentistry's Continuing Dental Education program.
Garrett Caldwell, President of CCADS, says, "The UBC Dentistry partnership is a great way for dentists to experience two of the most credible brands in dental education. UBC Dentistry has a long history of providing world-class education, and CCADS' post-graduate programs are renowned for providing an excellent educational experience."
"Aligning with, and offering CCADS' programs as part of the UBC Dentistry's Continuing Dental program, is another way to ensure the quality of education that dentists experience at UBC is continued once they graduate. At UBC Dentistry, we are committed to providing the highest level of education and educational experience and we welcome a partnership with CCADS," comments Dr. Charles Shuler, Dean and Professor, UBC Dentistry.
Paolo Kalaw, Chairman of CCADS, says, "Supporting Dean Shuler's vision to produce exceptionally well-qualified dentists and a continuing dental education experience that competes with the best around the world is one of the key reasons that CCADS is excited to be a part of this partnership."
About CCADS
The California Center for Advanced Dental Studies (CCADS) offers locally based post-graduate dental education programs in the US, Canada & the UK and is one of the fastest growing aesthetic post-graduate dental education programs in North America. CCADS believes that their success has been due to the quality hands-on programs, exceptional level of instruction and the results dentist experience. Visit CCADS.org for more information.
About the Faculty of Dentistry, University of British Columbia
UBC Faculty of Dentistry is one of the highest ranked dental schools in Canada and rates as one of the leading dental schools worldwide. UBC Dentistry is one of a handful of dental schools in North America to use problem-based learning (PBL) as its primary pedagogy. The focus on student-centred, small-group learning addresses the learning of foundational knowledge in a clinical context, while introducing students to equally important skills in the areas of communication, self-directed learning and critical analysis. Along with teaching and learning, UBC Dentistry has a world-renowned research faculty, a full suite of clinical specialty graduate programs, extensive public outreach initiatives and a long-standing program of continuing dental education courses. Visit http://www.dentistry.ubc.ca for more information.
Contact
Tay-Lann Mark
California Center for Advanced Dental Studies
tlmark(at)ccads(dot)org
Suite 750 - 999 Canada Place
Vancouver, BC
Canada
Phone: 1-604-639-9110
###