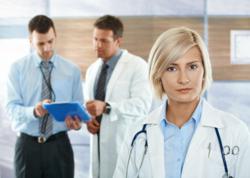 Sleep medicine is evolving quickly and it's opening up new possibilities for treating patients and compensating physicians.
Los Angeles, CA (PRWEB) September 15, 2011
The Aviisha Medical Institute, LLC's MD Home Sleep Program is offering physicians new ways to earn revenue and treat more patients. Why was it started and how does it work? We talked to Dr. Avi Ishaaya and Alazar Yinbal, the cofounders of Aviisha and its MD Home Sleep Program to find out more about the ingenious program and its origins.
"Sleep medicine is evolving quickly and it's opening up new possibilities for treating patients and compensating physicians," said Mr. Yinbal who also serves as the company's CEO. "Home sleep testing has changed everything."
Mr. Yinbal is referring to the home sleep test, a new method to diagnose sleep apnea. In the past, sleep apnea would have to be tested in a laboratory. Laboratory tests were expensive and uncomfortable so fewer patients sought treatment. In addition, the tests require training to score. "When we looked at the numbers, we quickly realized every sleep lab in the country operating at full capacity couldn't even handle a fraction of the population affected by sleep apnea," explained Mr. Yinbal.
"When the home sleep test was embraced by Medicare, we saw an opportunity to do something unique. We wanted to give physicians from all specialties the ability to treat sleep apnea so they could reach some of the 20-68 million sufferers, 90% of whom are undiagnosed." Mr. Yinbal continued, "if your husband is snoring and tired or overweight, you're going to send him to your general practitioner. With the MD Home Sleep Program that general practitioner can test and treat for sleep apnea without having to the refer the patient to a sleep specialist who operates out of a sleep lab."
Aviisha has packaged together all the services associated with diagnosis and treatment including shipping the home sleep test, scoring the study, interpreting the results, documenting the conclusions and recommendations from the study, treatment, compliance, and even billing. The conclusions and recommendations are reviewed by a sleep-boarded physician and are easy to read.
"We wanted our doctors to feel comfortable and confident when treating the disease," said Dr. Avi Ishaaya, cofounder and Medical Director. "We took all the guesswork out."
"A doctor who orders a CAT scan doesn't need to know how to read the images from the scan. That's the radiologist's job. He just needs to understand the results in the report. Why should sleep apnea be any different?"
Dr. Avi's logic is compelling and physicians seem to agree. They have steadily been signing up for the MD Home Sleep Program and have getting much-needed treatment to sleep apnea sufferers.
To learn more about the MD Home Sleep Program, call 818-776-0736 or visit http://www.aviisha.com/mdhsp.
###