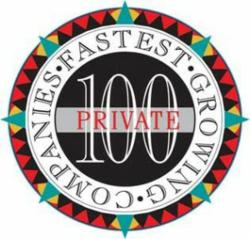 It's an honor to be recognized by the Puget Sound Business Journal
Enumclaw, WA (PRWEB) September 15, 2011
PartyPail, Inc. is honored to be included in the list of 100 fastest-growing private businesses in Washington State. Recipients of the honor were determined based on year-over-year revenue growth from 2008 to 2010, and will be recognized at an awards ceremony and reception put on by the Puget Sound Business Journal.
PartyPail is a leading supplier of baby shower supplies, and has established a consistent track record of year-over-year revenue growth, growing more than 300% over the last 3 years. The company attributes its success to serving customers in a way that no other supplies on the Internet has been able to do. It stocks a bigger selection, and offers discount pricing to allow the consumers to stretch their buying power.
"It is quite an honor to be recognized by the Puget Sound Business Journal for all of our hard work," says Edward Hechter, CEO of PartyPail. "We started off as a very small family-run baby shower supply company and have grown to include many other milestone celebrations. Every day we come closer to our goal of becoming a leader in lifestyle celebrations."
As part of PartyPail's growth, it has embraced social media to help educate and service its clientele. In the last year, the company expanded its presence on Facebook and Twitter. Customer care professionals monitor the social media outlets for customer questions and comments, and respond quickly with ideas and solutions. To extend the company's social outreach and to give clients enhanced access to the knowledge their party planners have amassed, PartyPail also recently launched the PartyPail blog.
One of the guiding tenets of PartyPail is to treat customers the way that the owners and employees like to be treated when shopping online, which means to process orders quickly and correctly, to provide a safe and worry-free browsing experience, and to respond quickly and thoroughly to all questions, comments, and concerns. Customer feedback has been extremely positive, with a Better Business Bureau rating of A+ and a Yahoo! Store rating of five stars. These are the highest possible scores from these online store rating services.
Besides having a strong commitment to customer satisfaction, PartyPail's growth can be attributed to a constant search for new, exciting supplies for baby showers, first birthday parties, and other milestone events. This commitment to growing the inventory is apparent with this week's launch of two new baby shower themes, Ocean Preppy Boy baby shower decorations and Ocean Preppy Girl baby shower decorations, as well as two new baby shower themes last week.
Where PartyPail falls on the list of the top 100 companies will be revealed at a reception on October 12th and will also be available in the October 14th issue of the Business Journal.
"We are very excited to see where in the top 100 we will rank, but at the same time we know that making the top 100—whether first or one-hundredth—is a huge accomplishment that we're very proud of," says Hechter.
About Us:
PartyPail is a family run milestone party supplies company based in beautiful Enumclaw, Washington. Originally founded in late 2007, PartyPail has grown by providing a great online shopping experience, a great selection, and five star customer service. PartyPail carries everything needed to throw a successful baby shower, kids' birthday party, bridal shower, adult birthday party, and more.
###