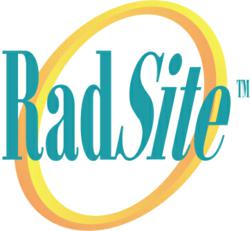 Among other benefits, the new Accreditation Standards and accompanying review process are designed to meet MIPPA's requirements that go into effect next year
Annapolis, MD (PRWEB) September 15, 2011
RadSite™, a national leader in promoting operational excellence in imaging, has expanded its quality-benchmarking activities for radiology and imaging practices to offer a formal "accreditation" program. The RadSite Accreditation Program builds upon the existing "assessment" criteria that RadSite has offered since 2005, which is referred to as the RadSite Certification Program.
"RadSite's new Accreditation Program raises the bar on quality benchmarking in imaging," says Cherrill Farnsworth, RadSite's advisory board chair. "On behalf of the RadSite Board of Directors, which just approved the new Standards for release, we are excited to be able to improve the quality and safety of imaging facilities and procedures, which in turn shall have a positive impact on patients' lives and promote best practices in a wide variety of imaging settings."
In development for nearly a year, the new Accreditation Program is relying on a Standards Committee to collaborate on what benchmarks to establish and formally peer-review the new Accreditation Standards. An Accreditation Committee also has been testing the Standards and will formally review all imaging provider applicants. The Program is built upon the foundation of the RadSite Certification Program, and adds a number of additional requirements. The new RadSite Accreditation Program:

Shares many of the same standards as the existing RadSite Certification Program, which focuses on best practice and evidence-based protocols, qualified staff, and imaging system requirements
Integrates key criteria that support the Center for Medicare and Medicaid Service (CMS) requirements for the Medicare Improvements for Patients and Providers Act of 2008 (MIPPA) Regulations*
Requires the submission of two or three case studies for each imaging system and includes a "technical review" of each case study (both a quality and a physics assessment)
Requests the submission of key written policies and job descriptions for each applicant
Includes random audits for all accredited organizations, and in some cases, for applicants going through the accreditation process for the first time if certain anomalies are detected.
"Among other benefits, the new Accreditation Standards and accompanying review process are designed to meet MIPPA's requirements that go into effect next year," says William Orrison, MD, chair of RadSite's Standards Committee. "Currently, CMS is reviewing the new Accreditation Program to determine whether or not RadSite qualifies to become recognized as one of several deemed entities to fulfill the accreditation requirement under MIPPA. The new standards, along with RadSite's accreditation review process, has undergone months of inter-rater reliability and beta testing to ensure that we have a highly credible benchmarking and evaluation process."
Both the RadSite Certification and Accreditation Programs evaluate the quality and operational appropriateness of imaging practices. Both cover the full range of imaging modalities (i.e., both low and high tech). Potential clients who might want to use the Programs include:**

Health plans and other providers who want to promote a quality-based imaging network
Imaging providers who want to differentiate themselves from other practices through RadSite's quality seal or who want to prepare for CMS and other third-party requirements*
Imaging manufacturers or re-sellers who want to ensure their equipment is tested against national standards
Federal or state agencies that want to promote quality-based imaging practices in their respective jurisdictions or programs
Professional liability carriers who might recognize imaging providers, health plans, or others who require RadSite Accreditation or Certification as a way to reduce risk.
"While manufacturing improvements for diagnostic imaging devices are one important aspect of reducing radiation exposure, other factors that affect appropriate use, quality and safety must also be addressed," states Garry Carneal, RadSite's president & CEO. "For the past year, we have been evaluating RadSite's standards and accreditation processes to ensure we are effectively monitoring and promoting evidence-based imaging practices." Carneal is a seasoned quality expert having served as the president and CEO of URAC from 1996 to 2005. During his tenure at URAC, he supervised the launch 16 new accreditation programs.
The RadSite Accreditation Program evaluates each imaging system that is part of the application, along with the imaging provider's key policies and procedures. The new Accreditation Program also reviews and scores actual clinical studies to confirm the quality of the images. Using an educational approach, RadSite helps imaging providers identify opportunities to improve, which has resulted in enhanced quality and safety of services.
The RadSite Accreditation Standards cover the following areas:

Definitions
Imaging provider information -- organizational information, imaging provider specialty, imaging facility requirements, mobile imaging systems, and non-imaging system requirements
Professional qualifications -- general staffing requirements, professional licensure and qualifications, medical director qualifications, interpreting physician qualifications, medical imaging technologist qualifications, imaging manager qualifications, and medical physicist qualifications
Professional oversight -- medical director, interpreting physician, medical imaging technologist, imaging manager, medical physicist, and radiation safety officer responsibilities
Policies and procedures -- covers written policies and procedure requirements, clinical protocols, regulatory compliance program, compliant resolution process, and storage requirements
Quality and patient safety -- quality assurance program, patient and personnel safety program, medical imaging protocols, patient access, patient confidentiality and financial integrity
Technical quality -- technical and quality image evaluation, image accuracy review, and corrective action for imaging system deficiencies
To learn more about RadSite and its quality programs, please contact Garry Carneal or Jessica Jordan at (855) 440-6001 or send an email to info(at)radsitequality(dot)com.
RadSite currently has an application filed with CMS to become officially recognized to meet MIPPA requirements. RadSite currently is not recognized as part of the MIPPA Accreditation Process.
** RadSite's new Accreditation Program will announce a first wave of applications next month.
About RadSite (http://www.radsitequality.com)
Founded in 2005, RadSite's mission is to promote quality-based practices for imaging systems across the United States and its territories. RadSite has certified over 20,000 imaging facilities covering at about 50,000 imaging systems. RadSite's certification and accreditation programs help assess, track and report imaging trends in an effort to enhance imaging procedures and outcomes. RadSite also offers educational programs, publishes issue briefs, and underwrites research on a complimentary basis to raise awareness of patient safety issues and to promote best practices. The organization is governed by an independent board and committee system, which is open to a wide-range of volunteers to ensure transparency and accountability. RadSite is expanding its activities and resources to serve patients, providers, payers, government agencies, and other stakeholder groups. To learn more about RadSite, please contact us at (855) 440-6001 or info(at)radsitequality(dot)com.
###