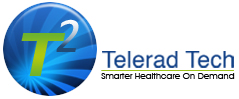 Telerad Tech is honored to receive the prestigious Medicall award in the category of product Innovation. This is testament of our focus on innovation in delivering the most productive workflow for tele-radiology for radiologists across the globe.
(PRWEB) September 16, 2011
Medicall product innovation award rewards the innovative product that helps in faster diagnosis, accurate treatment, in a cost effective way. Telerad TechTM developed RADSpaTM – A unique radiology workflow intelligence platform enabling radiologists access the relevant medical images from anywhere with a cloud based delivery mechanism, eliminating the need for expensive infrastructure and time consuming implementation process.
About Telerad TechTM :
Telerad TechTM has been founded by a group of technology innovators and eminent radiologists with the focus to develop products and solutions to address the gaps and needs of Healthcare IT in general, and radiology automation systems in particular.
Breaking out from the boundaries of Radiology Information Systems and PACS , Telerad TechTM developed a unique and revolutionary platform of Radiology workflow Intelligence System called RADSpaTM with an integrated image management(PACS). While the traditional Radiology systems with disparate RIS & PACS work through the mundane work-flows , RADSpa's Radiology Intelligence System incorporates several patent pending intelligent systems which maximize the Radiologists productivity & enhanced user experience. RADSpa's next generation work-flow can also work with and drive your existing PACS. You can realize higher productivity gains without any major upheaval of your IT environment.