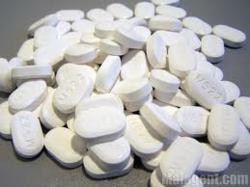 According to Janet Colbert of Stoppnow: "The BOM could have saved many lives if they had taken their responsibilities seriously. The Governor appoints these individuals to their posts."
Tampa, FL (PRWEB) September 20, 2011
The recent Florida Medical Examiners Report for 2011 reported another year of record deaths attributed to drugs ("fdle.state.fl.us/Content/getdoc/9256e6e4-67bf-4a02-a7c6-3f1e93fde6c1/2010DrugReport.aspx") The Prescription Addiction Radio Show and Stoppnow question if the Florida Board of Medicine has fulfilled their responsibilities of protecting the citizens of Florida from doctors who too frequently prescribe prescription narcotics. The radio show on Sunday night will review the following sincerity of the following statements from the Florida Board of Medicine:
"MISSION: To protect and promote the health of all residents and visitors in the state through organized state and community efforts, including cooperative agreements with counties.
VISION: A healthier future for the people of Florida.
PURPOSE: To protect the public through health care licensure, enforcement and information.
FOCUS: To be the nation's leader in quality health care regulation.
VALUES: Integrity, Commitment, Respect, Excellence, Accountability, Teamwork, & Empowerment." ("doh.state.fl.us/mqa/medical/me_meeting.html")
According to Janet Colbert of Stoppnow "The BOM could have saved many lives if they had taken their responsibilities seriously. The Governor appoints these individuals to their posts."
According to the Broward County Florida Sheriff in February, Al Lamberti: "When I was appointed in 2007, there were four pain clinics; now there are 130. There are more pain clinics than McDonald's."
("miami.cbslocal.com/2011/02/23/dea-raids-suspected-pill-mills-across-south-florida/")
STOPPNOW will be holding a peaceful protest outside of the scheduled Florida Board of Medicine meeting. All are invited to join.
Friday September 30th, 2011 9am-1pm
Wyndham Tampa Westshore
700 N. Westshore Boulevard
Tampa, Fl 33609
About The Prescription Addiction Radio Show - Breaking the Silence:
Listen on the Tantalk Radio Network: http://www.tantalk1340.com
The Prescription Addiction Radio Show, sponsored by Novus Medical Detox Center (novusdetox.com), Suncoast Rehabilitation (suncoastrehabcenter.com) and Chamberlain, Butler and Crowe (cbclawfirm.com) takes a cultural look at our prescription drug use in America and is dedicated to the thousands of families who are or have been affected by the misuse of prescription drugs.
The Prescription Addiction Radio Show's goal is to explore some of the challenges we face in trying to turn around the explosion in the misuse of prescription drugs.
The Prescription Addiction Radio Show believes that addiction is a predisposed disease, whether created by poor personal choices or created from following the advice of your doctor. No individual wishes it upon themselves.
###