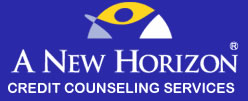 "Our organization does not expect the rate to reverse its current upward course, even in a recovering economy".
Fort Lauderdale (PRWEB) September 19, 2011
The average annual percentage rate on new credit card offers remains at a lofty 14.94 % according to creditcard.com who has been tracking rates since 2007.
The report also revealed that although rates are at an all-time high they have remained stable for most of this year. The report found that the national average has gone up less than a quarter of a percentage point since the first of the year (from 14.71 % to 14.94 %). Part of the reason is that credit card issuers are no longer adjusting to the Credit Card Act of 2009 which significantly changed the way creditors fees are collected. However, the trend is for the rates to move up, not down and this is likely to continue for the foreseeable future.
A study by CardHub.com suggested that today's higher rates are mainly a reflection of the struggling economy; however this is contrary to the credit card industry's constant complaint that tighter regulations have forced banks to pass costs along to consumers. Under the new regulations, card issuers can no longer hike interest rates on existing balances or in the first year after an account is opened. Creditors can increase rates on new charges, but must give 45-days notice before doing so.
The CardHub report further suggests that the rising rates are likely the result of creditors responding to rising delinquency rates in an increasingly uncertain economy. Steven Stark, Chief Operating Officer for A New Horizon http:http://www.anewhorizon.org//Credit Counseling Services, a non-profit organization serving clients nationally to pay off their credit cards and unsecured debt using debt management comments, "Our organization does not expect the rate to reverse its current upward course, even in a recovering economy". He adds that, "the card issuers are still subject to losing hundreds of millions of dollars in revenue due to the new regulations imposed by the Credit Card Act". A debt management program obtains a reduction in credit card interest rates in exchange for a debtors enrollment in a third party managed plan, like that of A New Horizon, to pay off the debt in an agreed period of time.
Another factor keeping the rates up is the selective use of higher interest rates by card issuers on new card holders with lower credit scores; the Credit Card Act's restrictive rate increase policy, once a card is opened, has made credit issuers more cautious at the beginning of the credit relationship.
A New Horizon Credit Counseling Services is a nonprofit debt management organization that has been helping consumers since 1978. For more information about their programs, contact 1-800-556-1548. They can also be found on the web at http://www.anewhorizon.org, or reached via email at slieberman(at)anewhorizon(dot)org
###