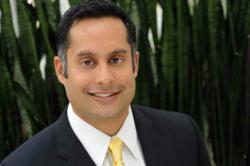 Mommy makeovers are becoming more and more popular
Dallas, TX (PRWEB) September 17, 2011
Mommy makeovers involve a combination of breast surgery, most commonly breast augmentation with breast implants, breast lift, or both, and body contouring procedures, usually a tummy tuck (abdominoplasty) and liposuction. The procedures are combined into one surgical setting to minimize downtime after surgery and to reduce overall costs. This combination of procedures has garnered the name "mommy makeover" and is becoming performed with increasing frequency in Dallas, Texas and the surrounding communities. Dr. Sam Jejurikar, a board certified plastic surgeon specializing in cosmetic surgery at Dallas Plastic Surgery Institute, says he has seen a dramatic increase in the numbers of women seeking out these procedures over the past year.
"Although mommy makeovers are becoming more and more popular," says Dr. Jejurikar, "patients still have many questions about the procedure and often feel as though they don't know what they're getting themselves into."
For that reason, Dr. Jejurikar has launched a Web site (http://www.mymommymakeoverdallas.com) devoted to the many components that comprise a mommy makeover. Procedures discussed in the site include tummy tuck, liposuction, breast augmentation and breast lift. Links to Dr. Jejurikar's photo gallery are also included to give patients a better idea of what to expect with surgery.
Although mommy makeover is one term, the specifics of the procedure vary significantly from patient-to-patient. Dr. Jejurikar stresses that pregnancy affects all women differently and, as a result, the needs of each patient are different. Some women have significant separation of their abdominal wall muscles with extra skin and need a tummy tuck to correct this. Other patients may only have mild fat accumulation that can be addressed with liposuction or a mini-tummy tuck. Some have prominent saddlebags or inner thigh fat; these areas often need liposuction for optimal correction.
In addition, pregnancy has vastly different effects on different women's breasts. Most women lose volume from breasts, particularly from the upper portion, as well as develop some breast sagginess as the breast supporting ligaments become progressively stretched. For those women whose primary problem is droopiness, the best solution is a mastopexy or breast lift, in which the nipple and areola (pigmented skin surrounding the nipple) are lifted on the breast and the breast tissue is re-shaped and tightened. For those women who complain only on loss of breast volume, placement of saline breast implants or silicone breast implants to restore the volume lost with pregnancy or breastfeeding achieves the optimal results. Some women need both breast augmentation and breast lift to allow them to achieve their desired bust size and to reverse their droopiness. And, in some cases, women who were large busted before pregnancy develop such sagginess after surgery that they begin to experience significant back pain, neck pain, and shoulder pain, requiring them to have a breast reduction.
Dr. Jejurikar sees patients and operates in Plano and Dallas, Texas. He is certified by the American Board of Plastic Surgery and is a member of the American Society of Plastic Surgeons. He specializes in cosmetic surgery and is in practice with an internationally renowned group of plastic surgeons at The Dallas Plastic Surgery Institute. To schedule a consultation, visit http://www.mymommymakeoverdallas.com
###