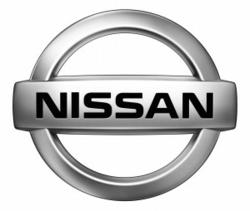 Manhattan, Kansas (PRWEB) September 17, 2011
The sales team at Briggs Nissan - the leading Nissan dealer in Manhattan, Kansas - is excited about the new 2012 Nissan Versa and think that consumers are going to fall in love with the sub-compact even more in months to come.
After the first month of availability of the all-new 2012 Nissan Versa Sedan, the subcompact outsold all other sub-compacts, extending its dramatic year-to-date lead in the hotly contested and growing small car segment. Versa sales in August of 8,566 units bested all competitors, including Chevrolet Aveo, Ford Fiesta, Honda Fit, Hyundai Accent, Mazda 2 and Toyota Yaris.
"We launched the new Versa Sedan from a position of strength, with Versa holding a substantial lead in sub-compact sales for the 2011 calendar year, and August sales up 14.9% over the previous year," said Al Castignetti, vice president and general manager, Nissan Division, Nissan North America, Inc.
"It's encouraging to see the tremendous dealer and consumer response to the all-new Versa Sedan design, keeping Versa's momentum going in this highly competitive market segment."
The Versa Sedan delivers 30 miles per gallon in the city and 38 mpg on the highway according to estimates. In the EPA rating for combined fuel economy – the most relevant to most consumers – the new Versa delivers an impressive 33 mpg.
This is achieved in part through innovative technologies such as its dual injector system that burns cleaner and uses less fuel than a conventional injector design, and a smooth, efficient next-generation compact Nissan Xtronic CVT™ (Continuously Variable Transmission).
"The launch has been seamless with ample inventory arriving in dealerships and our new marketing just kicking in this month, we're looking forward to Versa's sales winning streak to continue for a long time to come," added Castignetti.
Local Kansas residents who want to learn more about the 2012 Versa or any of the other great new models in the Nissan lineup should stop in at Briggs Nissan - the premiere Nissan dealership in Manhattan, Kansas and surrounding areas. Their sales team is friendly, professional and never pressure consumers. Anyone want to learn more about Nissan should contact them today.
###