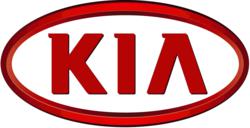 Topeka, Kansas (PRWEB) September 17, 2011
The sales professionals at Briggs Kia - the leading Kia dealer in Topeka, Kansas and surrounding areas - are not shocked that the Optima has won yet another award. This time, the Kia Optima was named "most gorgeous under $20,000 by Esquire magazine.
The Optima - Kia's popular midsize sedan - continues to earn praises by drivers and critics alike. Recently they added the title of "Most Gorgeous Car Under $20K" from the sophisticated men's lifestyle magazine, Esquire.
Along with the recognition, Optima is one of only nine finalists in "The 2011 Esquire Design and Technology Awards" after editors applauded its "clean and inspiring" design that provides a refined and upscale feel at an extraordinary value. This is why the sales team at Briggs Kia is so excited about this sedan. They know it has what people want from a car.
And the award from Esquire is an honor that reflects what a lot of people are thinking about the Optima - even if they are not brave enough to say it out loud.
"Esquire defines and shapes men's style and fashion in today's contemporary culture, and this recognition further validates the Optima's tremendous value proposition with its unmatched combination of world-class design, advanced technology, and fun-to-drive performance," said Michael Sprague, vice president, marketing & communication, Kia Motors America (KMA).
"The stunning design and value of the Optima has significantly increased awareness, perception and consideration for the Kia brand and with demand continuing to outpace supply we are looking forward to the first U.S.-built Optimas arriving in showrooms in the coming weeks."
Briggs Kia of Topeka, Kansas is excited to be able to offer the Optima and all the other great models from Kia for 2011 and beyond.
Locals who want to learn more about the Kia Optima or any of the other great models in the 2011 Kia lineup are encouraged to stop in at Briggs Kia - the premiere Topeka, KS Kia dealership. Their sales team is professional, friendly, and there to answer any questions consumers might have about the Optima or any of the other great makes and models they have available for sale.
###