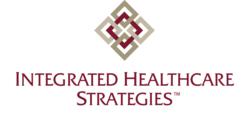 Often times, organizations under-estimate the impact that human resource and cultural issues will have on merger and acquisition deals until it is too late.
(PRWEB) September 19, 2011
Integrated Healthcare Strategies, a national consulting firm with offices in Minneapolis, Kansas City, and Dallas that is dedicated exclusively to improving the operations of healthcare organizations, today announced new advisory services for hospitals and health systems involved in merger and acquisition (M&A) transactions. The M&A consulting solutions provide a proactive approach to guide the involved organizations through an HR due diligence process to prevent and address employee and culture integration issues critical to a successful merger or acquisition. Clients will be provided guidance in identifying and quantifying liability exposure, and realize potential efficiencies and cost savings.
Integrated Healthcare Strategies developed a three-phase Due Diligence Value Process that begins with the identification of high-level issues and quantification of major liabilities. The second phase includes identifying financial issues that impact deal value and developing integration strategies for enhanced efficiencies and cost savings. The final phase includes implementation of a plan to maximize operational and financial performance.
"Often times, organizations under-estimate the impact that human resource and cultural issues will have on merger and acquisition deals until it is too late. But in order for the integrated organization to operate successfully, it must take into account the benefit and compensation plans, culture, and operating philosophy for each individual organization and make them work in a unified environment," said Bob Erra, President of Integrated Healthcare Strategies. "Our consultants have extensive experience in mergers and acquisitions, employee benefits, and compensation, meaning we are uniquely qualified to help clients address transaction issues key to facilitating a deal and a successful cultural integration."
About Integrated Healthcare Strategies
Integrated Healthcare Strategies provides not-for-profit healthcare organizations with direct access to a comprehensive array of healthcare-specific services, delivered by professionals from the industry who understand the rigors of running a healthcare organization – from the lunchroom to the Board Room. Its client list is a "who's who" of healthcare organizations including over 1,200 major healthcare providers, 1,800 hospitals, and 700 independent and affiliated medical groups. Integrated Healthcare Strategies specializes in the areas of physician strategy and compensation, physician leadership and alignment, physician resource planning, physician practice management, staff and director compensation, executive compensation, mergers and acquisitions issues, human capital solutions, labor relations, leadership transition planning, executive search, employee surveys, performance management and board governance solutions. For additional information, contact Julie McCauley at 800-327-9335 or at julie.mccauley(at)IHStrategies(dot)com. Visit Integrated Healthcare Strategies online at http://www.IHStrategies.com.
###