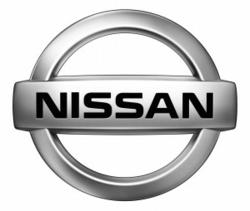 Lawrence, Kansas (PRWEB) September 17, 2011
The sales team at Briggs Nissan Lawrence are excited about all the great new technologies being come up with by Nissan. As the premiere Nissan dealer in Lawrence, Kansas and surrounding areas, they have had their eye on Nissan technology for a while and they know the new quick charger is not the end of innovation from this great car company.
The newly-developed quick charging unit retains the high performance of the current quick charger manufactured by Nissan, but is nearly half the size of the previous version. Additionally, the new charger unit's smaller size will take up less space and enable easier installation in Nissan vehicles, which has a lot of people excited.
When the new quick charger goes on sale, the new standard specification quick charger unit will be highly competitive and a great value to customers. This is because it will cost significantly less, while the base specification unit will cost only below one half the price of the current unit. It is expected to be even more cost efficient when it reaches Europe and US markets in the future.
Nissan aims to sell 5,000 of the new quick chargers by the end of fiscal year 2015 (March 2016) to contribute to the ongoing development of the EV quick charging infrastructure in Japan. The company plans to install the new charging units at an increasing number of its dealerships in Japan and introduce the new units at local government facilities and in locations that draw large numbers of customers in regions throughout Japan.
Nissan is also proactively seeking partner companies for sales as part of its efforts to assure customers of a comfortable and convenient electric vehicle driving experience. Preparations are also underway for future sales of the new quick charger in the US and in European markets.
Local Kansas residents who want to learn more about any of the great new 2011 or 2012 Nissan models should stop by Briggs Nissan Lawrence - the premiere Nissan dealer in Lawrence, Kansas and surrounding areas. Their sales team is professional and available to answer questions consumers might have. They can also schedule a test drive for local residents who want to experience the Nissan difference themselves.
###