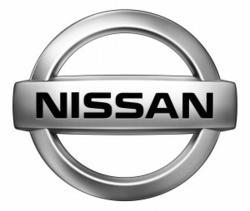 Lawrence, Kansas (PRWEB) September 24, 2011
The sales team at Briggs Nissan Lawrence are happy about the Nissan LEAF winning the recent EV rally in Denmark. While it may seem a long way away for the leading Nissan dealership in Lawrence, Kansas, it is something that is close to home because they know everything learned on the track will be used to make the production model Nissan LEAF even better.
The inaugural Oresund Electric Car Rally took place in Denmark and Sweden from September 10th to 11th, featuring some of the best regularity rally drivers in the region. Besides Nissan, other established electric car brands such as Citroën, Peugeot, and Tesla competed to win this prestigious title; but it was the best car in Europe and the World that secured the title after the two-day event. The Nissan LEAF can now add yet another first prize to its resume - as the Oresund Electric Car Rally 2011 Champion.
"Winning is always nice but winning against all the other EV manufacturers is great - and it showcased the Nissan LEAF strongpoint very well, a reliable and exciting car that will get you where you want on time. I want to thank Peter Hal and the whole Nissan Denmark organization for bringing together the winning rally team and their huge effort to make this win happen," said Nissan Nordic Europe's Communications Director, Taina Erkkilä.
Indeed, the EV rally win in Denmark summed up Nissan LEAF's position in the EV market quite perfectly for a lot of reasons. Furthermore, it has brought more attention to the new electric zero emissions vehicle from Nissan that is set to take the world by storm - an electric storm.
Local Kansas residents who want to learn more about the Nissan Leaf or any of the other great models available from Nissan should stop in at Briggs Nissan Lawrence, the premiere Nissan dealer in Lawrence, Kansas and surrounding areas. Their sales team is knowledgeable and friendly and can help answer any questions consumers might have. They can even schedule a test drive of any of the models they have available for sale.
###