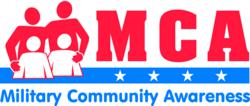 Woodbury, NY (PRWEB) September 19, 2011
The Yellow Ribbon Program is a mandated program in place to provide the service members and their families with necessary information, resources, and referrals. Yellow Ribbon Resources' goal is to provide military families with resources filled with important information that will help them from pre-deployment and beyond.
The Yellow Ribbon Program Series booklets are designed to help service members and their families from pre-deployment through reintegration. Booklets offer advice, support, and tips on military financial readiness, health care, domestic violence, substance abuse, relationships, single soldier issues, safety, education, anger management, and more. The 16-page booklets are 5 1/2 x 8 1/2".
The booklets are sold by individual title in packs of 25 or the entire Yellow Ribbon Program Series Set can be purchased.
MCA is a brand of The Guidance Group and provides innovative products for Family Support and Service Centers, Family Advocacy Programs, Youth and Child Development Programs, Drug Reduction Staff, Chaplains, schools, and others assisting military families worldwide. MCA develops products dealing with relocation, deployment, reunion, drug prevention, etc. As an approved federal government vendor, MCA takes pride in supporting the activities and programs managed by military installation support centers; Department of Defense Schools; and Morale, Welfare and Recreation agencies operating in the United States and abroad.
###