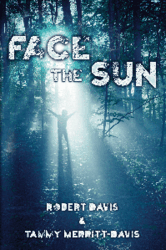 Evil comes in many forms, and Nathan Pomeroy serves as both victim and predator in this new thriller set in the South.
TEMPLE, Ga. (PRWEB) September 27, 2011
Evil comes in many forms, and Nathan Pomeroy serves as both victim and predator in this new thriller set in the South. This descendant of town founders gets his revenge on his abusive parents, but the damage has already been done to the soul of this man everyone considers "slow." As Nathan begins another deadly game, this accomplished killer leads local Sheriff Buddy Chandler and Assistant District Attorney Roberta Austin through an intricate maze only his crazed mind can follow. Killing and mutilating a visiting family's dog are only the start of a new nightmare.
As the action in Face the Sun moves from small-town Georgia to South Florida, Nathan listens to the screams in his head, dredging up memories of past indulgences as he recalls the killings in detail. Past atrocities bubble up and punishing Nathan for his crimes becomes personal for Buddy. Roberta seems especially affected by his crime, coming nearer to an elusive memory as she gets closer to knowing who and what her foe is. Swept up in the chase, Roberta unexpectedly finds herself not only engaged in prosecuting a killer but battling to keep her own sanity. The psychological chills continue until the final, shattering conclusion.
Author Robert Davis grew up in Miami and served as a homicide detective on the streets of South Florida, gaining extensive experience investigating violent crimes and deviant behavior. He has a master's degree in psychology. Tammy Merritt-Davis, raised in Georgia, was a police officer for 10 years in South Florida before beginning a healthcare management career. She is working on a degree in business administration. They are working on their next book in the Pomeroy legacy, Watching the Moon.
For more information, visit http://www.facethesunbook.com
FACE THE SUN
Robert Davis and Tammy Merritt-Davis
Dog Ear Publishing
ISBN: 978-145750-496-9 392 pages $17.95 US
Available at Ingram, Amazon.com, Barnes & Noble
and fine bookstores everywhere
About Dog Ear Publishing, LLC
Dog Ear Publishing offers completely customized self-publishing services for independent authors. We provide cost-effective, fast, and highly profitable services to publish and distribute independently published books. Our book publishing and distribution services reach worldwide. Dog Ear authors retain all rights and complete creative control throughout the entire self-publishing process. Self-publishing services are available globally at http://www.dogearpublishing.net and from our offices in Indianapolis.
Dog Ear Publishing – self-publishing that actually makes sense.
###