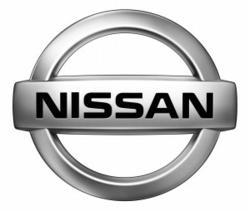 Manhattan, KS (PRWEB) September 24, 2011
At Briggs Nissan - the leading Nissan dealership in Manhattan, Kansas - they are not surprised at the recent win by the Nissan GT-R in the "world's biggest drag race."
In what Moter Trend magazine bills as the world's largest drag race, the competitors featured a combined 82 cylinders and nearly 5,000 horsepower – wrapped in $1.5 million of beautifully sculpted aluminum, fiberglass and carbon fiber skins. And the revised 2012 Nissan GT-R, now featuring 530 horsepower and 448 lb-ft of torque, beat all of them straight out without any trickery at all. .
"We applaud Motor Trend's editors for pulling off the automotive equivalent of the running of the bulls," said Brian Carolin, senior vice president, Sales and Marketing, Nissan North America, Inc.
"Win or lose, it's great fun and a great video – especially since we won."
The $89,950 Nissan GT-R was followed across the quarter-mile finish line by the $225,325 Ferrari 458 Italia and the $198,600 Audi R8 GT.
"In all fairness, if we were running for pink slips, we would have had to bring at least two GT-Rs to match the cost of the competitors," added Carolin. "We'll settle for the title of baddest of the bad."
Motor Trend's "World's Biggest Drag Race" Results
Competitor/Finish Horsepower Torque Elapsed Time/Speed
1. Nissan GT-R 530 448 11.2 sec @ 121.8 mph
2. Ferrari 458 Italia 557 398 11.3 sec @ 125.6 mph
3. Audi R8 GT 560 398 11.5 sec @125.1 mph
4. Mercedes-Benz SLS AMG 563 479 11.7 sec @ 124.1 mph
5. Lexus LFA 552 354 11.9 sec @ 123.7 mph
5. Chevrolet Corvette Z06 505 470 11.9 sec @ 122.5 mph
5. Porsche 911 GT3 RS 450 317 11.9 sec @120.7 mph
8. Ford Mustang Boss 302 Laguna Seca 444 380 12.4 sec @ 115.0 mph
9. Porsche Cayman R 330 273 12.7 sec @ 111.0 mph
10. BMW 1-Series M 335 369 12.8 sec @ 110.2 mph
11. Lotus Evora S 345 295 12.9 sec @ 109.9 mph
All of the super cars featured were considered among the best sports cars in the world, including the Nissan GT-R. Unless all-new or significantly revised, previous entrants were not allowed to participate in this super drag race.
Vehicles were run at factory recommended settings, with standard or factory optional equipment only, which makes a difference. Basically, it means it is a car that consumers can buy from a local dealer (like Briggs Nissan in Manhattan, Kansas.)
The drag race portion was filmed on a closed course at El Toro Marine Corps Air Station in El Toro, California, and a lot of fun was had by everyone involved.
Local Kansas residents who want to learn more about any of the great new 2011 models from Nissan should stop by Briggs Nissan - the premiere Nissan dealership in Manhattan, Kansas and surrounding areas. Their sales team is professional, friendly, and available to answer any questions consumers may have.
###