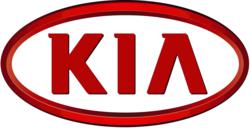 Topeka, KS (PRWEB) September 24, 2011
At Briggs Kia - the premiere Kia dealership in Topeka, KS - they are excited about the production of the 2012 Optima at the plant in Georgia. Following the completion of a series of expansion projects to raise annual capacity, the first U.S.-built 2012 Kia Optima rolled off the production line recently at Kia Motors Manufacturing Georgia (KMMG), joining the popular Sorento CUV as the second Kia vehicle to be produced at the West Point facility.
In addition to the physical expansion, KMMG recently added a third shift that raised the total number of jobs created at the plant to more than 3,000, which is appreciated during these trying economic times in America.
"Kia has become one of the fastest growing car companies in the U.S. thanks in large part to the success of KMMG, and the addition of new team members, and the critically-acclaimed Optima to the production line is further evidence of our commitment to the U.S. and local economy," said B.M. Ahn, group president and CEO of Kia Motors America (KMA) and KMMG.
"The attention to detail and dedication to world-class quality shared by each KMMG team member is the primary reason for Kia Motors' decision to invest an additional $100 million to expand the plant's four main shops to support Optima production."
The KMMG plant represents an overall investment of more than $1 billion by Kia. They began producing the Sorento there on November 16, 2009. In addition to the jobs created directly at the plant, on-site and nearby suppliers have created another 7,500 new positions in the region to support KMMG's annual capacity of well over 300,000 vehicles in 2012. Kia has really made a positive impact in the community.
Kia Motors has undergone a dramatic, design-led transformation, which has been delivering dynamically styled vehicles in several important segments at exactly the right time. Locals in Kansas who want to learn more about any of the great new Kia models for 2011 or 2012 should stop in at Briggs Kia - the leading Kia dealership in Topeka, Kansas and surrounding areas.
###