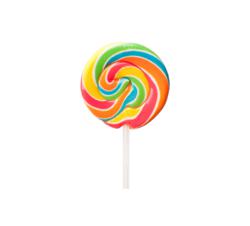 The Allston fair is a way for residents and visitors to have fun, discover local cultural riches and learn more about local businesses such as RCN, a Boston cable provider.
(PRWEB) September 16, 2011
RCN, a provider of cable and internet to the Boston area, feels it is important to celebrate our many unique neighborhoods and towns and how they contribute to our great city. This is why RCN is excited to participate in the Fifth Annual Allston Village Street Fair on Sunday, September 25, 2011. This vibrant and diverse neighborhood offers much in the way of culture and creativity. The Allston fair is a way for residents and visitors to have fun, discover local cultural riches and learn more about local businesses such as RCN, a Boston cable provider. RCN also enjoys the opportunity to get to know the members of the community which they serve.
Considered one of New England's hippest multicultural festival events, The Allston Village Street Fair has something for all ages. The event kicks off at NOON on Sunday, September 25 and will last until 6:00 PM, rain or shine. Free and open to the public, the fair is MBTA accessible from multiple bus routes including 57, 64, 66, and Green Line B Trolley. Free on-site bike valet service is available and those who are driving in may enjoy Free Parking and Free Shuttle Bus Service from the Guest Street Parking Garage in Brighton from 11:30 AM to 6:30 PM.
RCN will be an exhibitor at the event and are eager to share with attendees all that their Boston cable service provides. They have several customizable phone, cable & internet bundles which allow customers to choose according to their needs. For example, their Signature Digital TV with 20Mbps High-Speed Internet & Phone which includes 207 channels (56 in HD), On Demand ,and unlimited calling, as well as Digital Converter and cable modem rental. Many of RCN's current customers find it refreshing that there is no contract required and that they offer 3-Year Price Assurance. Anyone looking for faster wireless Internet in the Boston area or cable, Internet and phone bundles, should stop by RCN's booth.
The proceeds from The Allston Village Street Fair will benefit the all-volunteer Parents Community Build Group, Inc. (PCBG) as well as the Ringer Park Partnership Group. These organizations provide resources and community service which are vital to residents of Allston and nearby towns. PCBG is dedicated to creating and sponsoring events that strengthen the local community by improving the quality of life of our residential and commercial neighbors. They encourage civic participation and are advocates for green spaces and stewardship. The Supported Charities of the 2011 Allston Village Street Fair are Breast Cancer Awareness and the Music Drives Us Foundation.
There is a reason why more than 100,000 people are attracted to this fair each year. There's just so much to see and do! Children of all ages will be entertained by Sidewalk Sam, Jenny the Juggler, Zoo New England, Fictional Faces, The Stiletto Singers, ReadBoston Storymobile and other incredible activities.There will be multicultural street performances, an amusements arcade, as well as an International Food Court. Attendees can participate in thousands of promotional product giveaways. In the Artists/Crafters Vendor Market fair goers are sure to come across wonderful treasures for themselves and loved ones! Harvard Avenue morphs into Bourbon Street for this year's Mardi Gras theme so grab some beads and enjoy more than 30 live performers on three stages. Entertainers include The Boston Horns, The Shills, Bloco Afro Brazil, Planetoid, The Boston Hoop Troop, Mestre Cabeca, The Ground Up, Snap Boogie's Breakdancing, Three Day Threshold, Casey Desmond and "American Idol's" Ayla Brown. Those interested can find out more by using their Internet service in Boston to visit the event website at http://www.allstonvillagestreetfair.com.
###