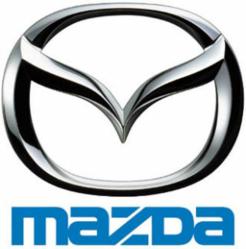 San Antonio, Texas (PRWEB) September 17, 2011
North Park Mazda-one of the leading Mazda dealerships in San Antonio would like to announce that Mazda North America Mazda Operation is in the process of constructing a new Parts Distribution Center. This new distribution center will be located in Grapevine, Texas just a few hours from North Park Mazda in San Antonio.
"Mazda is thrilled to expand our presence in Dallas/Fort Worth with this new Parts Distribution Center, enabling us to fulfill orders quickly and efficiently, as well as provide a regional supply of parts and training opportunities," said Jim O'Sullivan, president and CEO, MNAO. "Once fully operational, this distribution center will enhance customer service and satisfaction levels throughout the Southwest, as well as reduce our carbon footprint through more efficient delivery planning and tracking, all of which are important Mazda commitments."
This new distribution center will supply Mazda parts to over 100 dealers across the southern portions of the U.S. and Mexico. Also housed in this new facility will be a state-of-the-art training center for dealership service personnel. This is expected to create at least 30 full-time jobs in the area.
This addition is part of a larger initiative to streamline the production and flow of parts and information across the U.S. North Park Mazda is very pleased and stands to benefit from this initiative greatly. The short distance between North Park Mazda's location and the distribution center will ensure shorter service times and increased expertise among technicians.
North Park Mazda's service department is equipped to handle any issue or scheduled maintenance your vehicle may have. North Park Mazda is the leading San Antonio Mazda dealership and is very proud of this honor. The staff at North Park is among the best in Texas and the goal of the company is to provide the best buying or service experience to each and every customer.
###