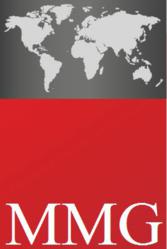 Advanced HLR Lookup, Mobile Data Cleaning. A cost effective solution for marketers.
(PRWEB UK) 16 September 2011
MMG – Mobile Marketing Group have redeveloped their HLR Lookup service to offer advanced reporting information as standard.
The MMG Advanced HLR Lookup now provides in-depth information of a mobile subscriber including, Live Status, Original Network, Ported Network, Roaming Network, Roaming Country Code, MCC, MNC, Roaming Country Name, Original Network prefix, Original Country Name, Original Country Code, Original Country Code, Original Country prefix, IMSI.
The new service is available through the MMG online platform and is an ideal solution for Global Mobile Number Portability issues for Mobile Marketers.
The advanced HLR Lookup is also an ideal solution for marketers looking to enhance their database current mobile database by identifying invalid or disconnected mobile numbers.
The new HLR Lookup system can now provide real time status information of an msisdn in over 200 countries including:
United Kingdom, USA, France, Italy, Spain, Germany, South Africa, Ireland.
MMG are members of the Mobile Marketing Association and Direct Marketing Association and continue to develop fast, effective and informative solutions for Global marketers.
MMG based in London are specialists in direct Bulk SMS termination to over 800 networks globally.
The new Advanced HLR Lookup service will immediately form part of the company's core mobile marketing services and is available today to all new and existing clients.
###