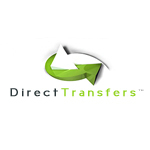 Moorpark, CA (PRWEB) September 19, 2011
Direct Transfers, a company dedicated to helping timeshare owners escape from their time share investments, is pleased to announce their brand new customer service and complaint satisfaction pages.
With the launch of Direct Transfers Complaints Resolution page, Direct Transfers makes it very clear that customer service and complaint satisfaction is the highest priority. Many companies ignore complaints when their customers are upset and hide their customer service information to avoid being contacted. Direct Transfers' complaints satisfaction form does just the opposite, giving the customer a place to let them know if something goes wrong to make sure the customer has a positive experience.
The timeshare industry causes enough headaches for customers, so Direct Transfers works hard at completing the timeshare title transfer as quickly as possible. At the same time, the company offers a place for customers to immediately get the best quality assistance when they have an issue that needs to be taken care of. Forms submitted go directly to a dedicated customer satisfaction team for processing and follow-up.
As the leading provider of timeshare transfers, Direct Transfers has a policy that each and every customer gets individualized care. Whenever a customer has a concern or needs information, Direct Transfers offers contacts seven days a week. They listen to the customer and seek to solve problems and provide the highest level of satisfaction in the industry.
About Direct Transfers
Direct Transfers, offers our clientele a way to successfully exit a timeshare contract. Every single transfer is handled with precision and care. As a result, Direct Transfers has established itself among the market leaders in the timeshare transfer space.
For more information about Direct Transfers, please visit DirectTransfers.com or email support(at)directtransfers(dot)com
# # #