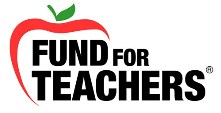 Embarking on an educational adventure that I designed brought my teaching full circle and made me the student again.
Houston, TX (PRWEB) September 30, 2011
Venture capitalists for educators – that describes Fund for Teachers. But instead of investing in innovative ideas, Fund for Teachers invests in innovative preK-12 teachers. This national nonprofit invites eligible educators to propose their ideal learning experience through an online application beginning October 1. If selected, teachers receive up to $10,000 to put their plans into action during summer 2012.
"The starting point for a Fund for Teachers fellowship is a curious teacher seeking opportunities to grow personally and professionally," explained Karen Kovach-Webb, Fund for Teachers' executive director. "With Fund for Teachers grants, these teachers then pursue experiences that inspire classrooms and motivate the students shaping our world."
Unlike other teacher grants, Fund for Teachers puts virtually no limitations on teachers' requests. Any destination or discipline is fair game, as evidenced by the 433 teachers from across America who traveled in 116 countries on 7 continents last summer. Since 2001, 4,500 teachers leveraged $15.9 million in FFT grants into global odysseys that perpetually impact students, classrooms and communities back home.
"Embarking on an educational adventure that I designed brought my teaching full circle and made me the student again," said Kylee Shipp, teacher at Silverton School of Expeditionary Learning in Silverton, CO. "By exploring the relationship between art and history in Mexico, I was able to take the time to think about my own learning processes and subsequently construct culturally relevant content for my students. Fund for Teachers provided me with the amazing gift of inspiration that I now share with my diverse population of students."
Application guidelines and helpful tips accompany the online application at http://www.fundforteachers.org. The deadline for submitting proposals is January 27, 2012; candidates are notified by April.
Fund for Teachers enriches the personal and professional growth of teachers by recognizing and supporting them as they identify and pursue opportunities around the world that impact their practice, their students and their schools. For more information, visit http://www.facebook.com/fundforteachers.
###